The last few weeks have been a reminder of the beauty of the Klingle Valley and what a great public space the KVT will be. There wasn't much time to look around, though, because utility work on Klingle Road continued apace.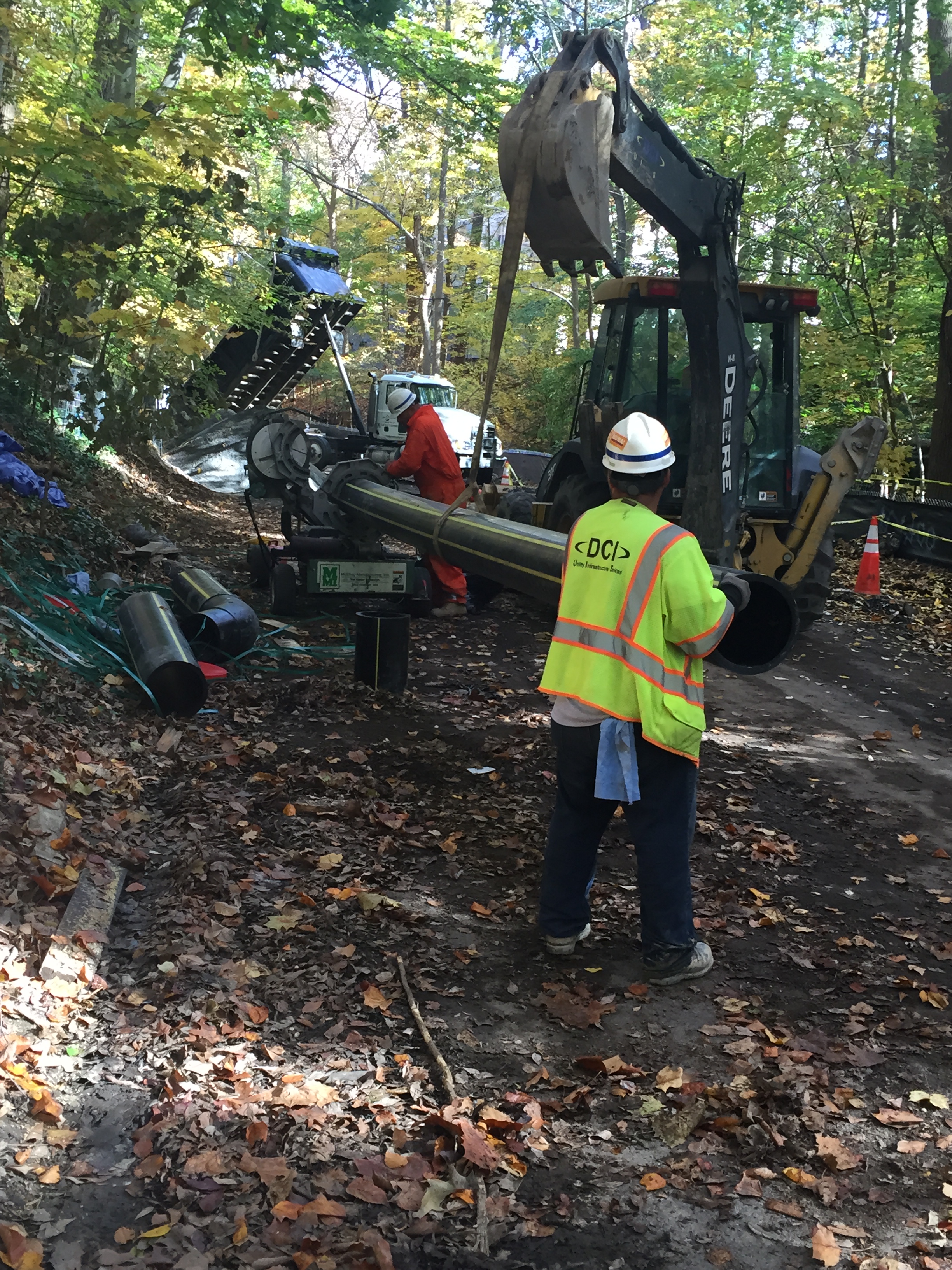 The Phase 1 finish line is in sight for Washington Gas, with about 300 feet of trench to dig and pipe to set. The last segment of Phase 1 is a tough one, though, with multiple existing sanitary sewer and storm drain pipes to navigate.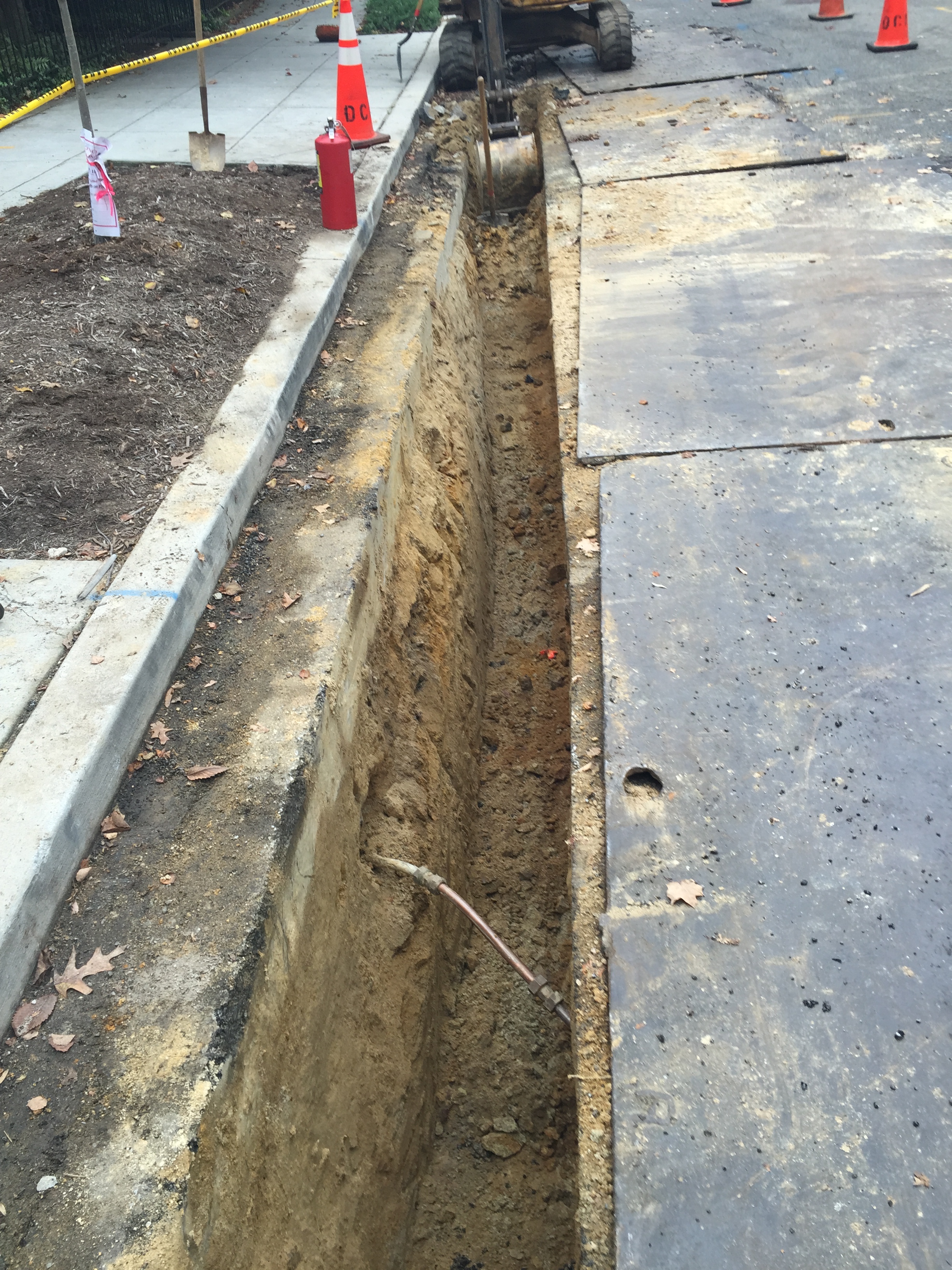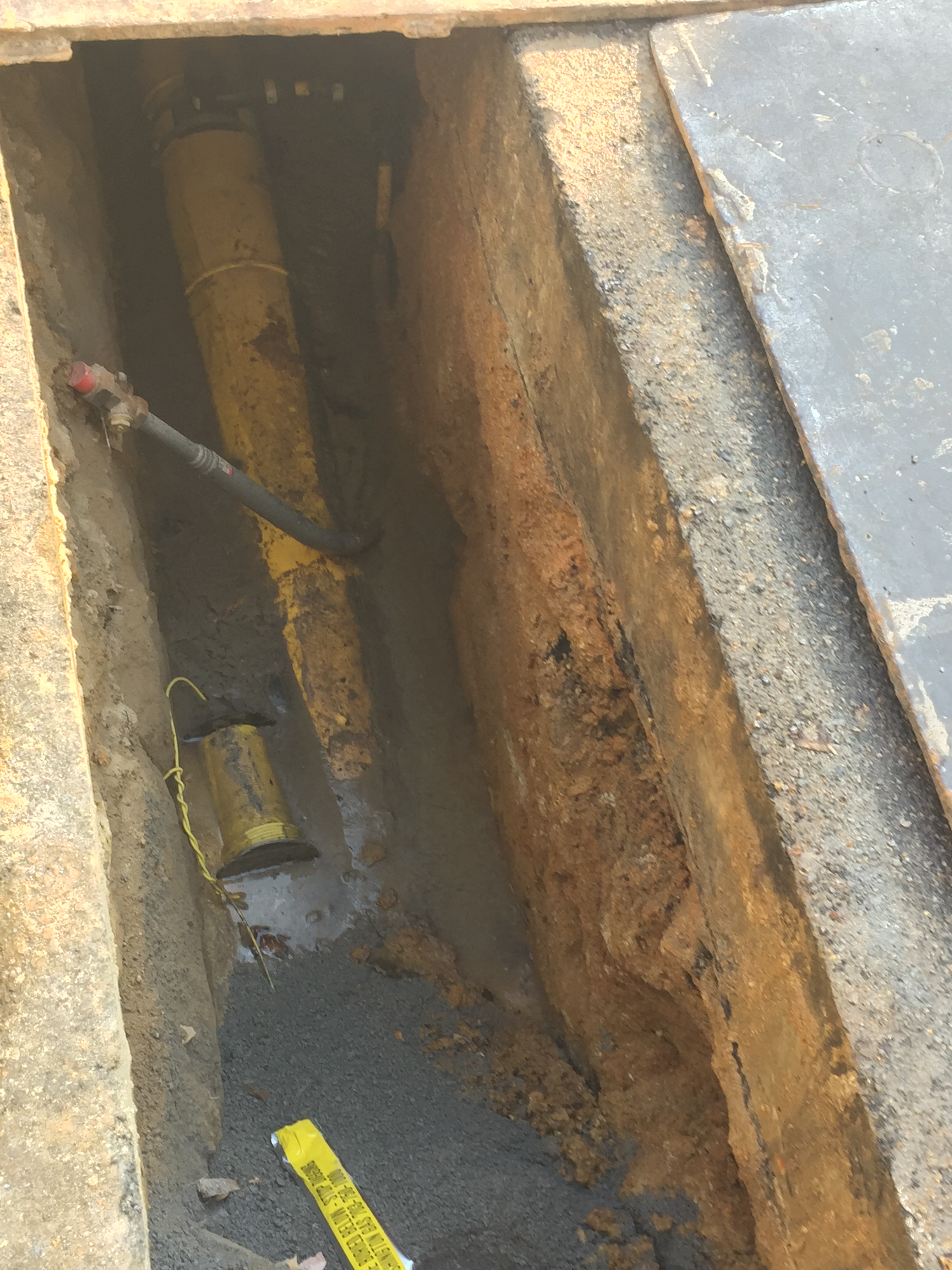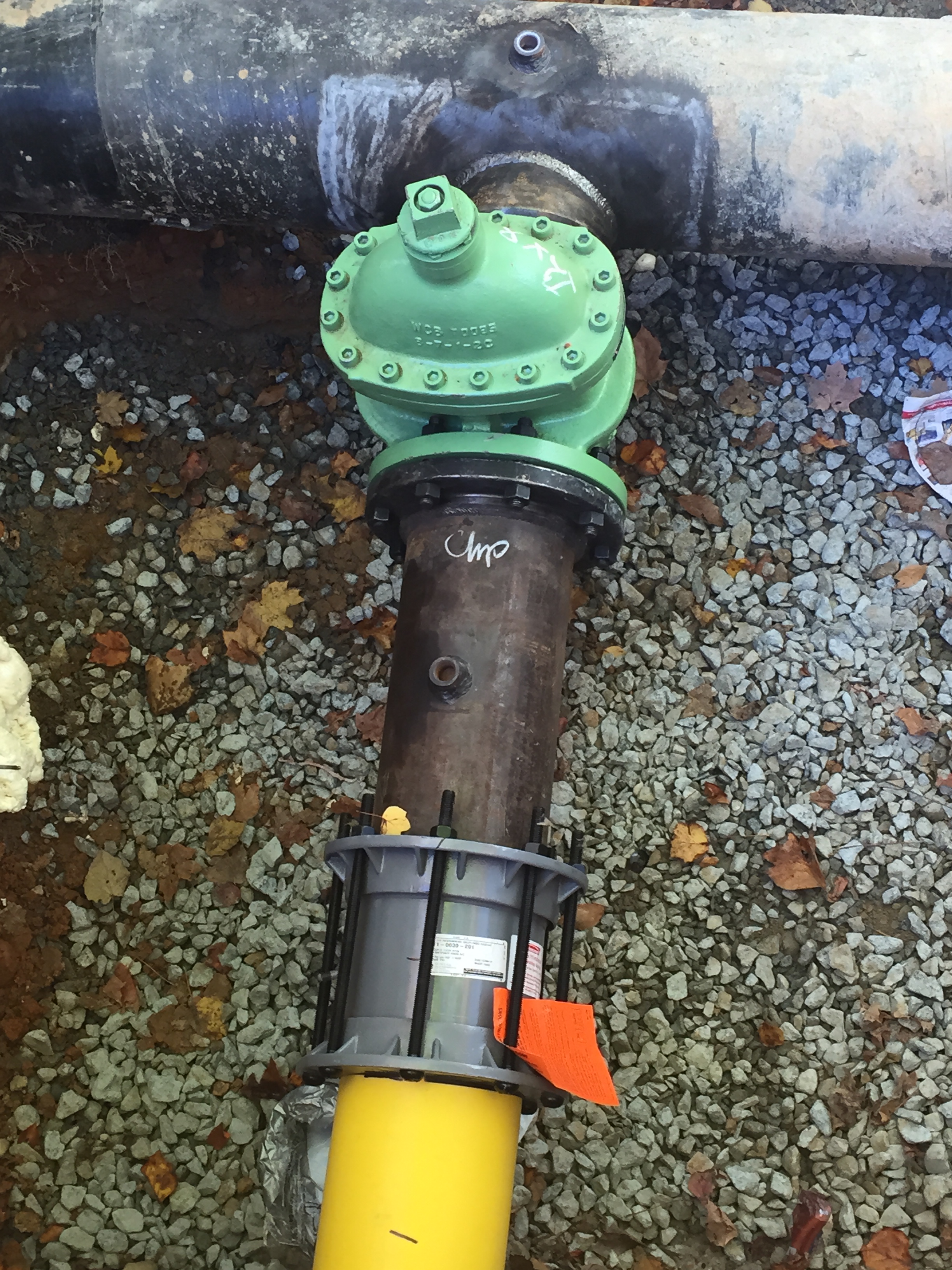 Washington Gas also continued replacement of the gas line along Cortland Place this week. They've completed the tie-in to the existing line at Klingle Road and will continue working towards Devonshire Place. Here's the current status of gas line replacement.
Final preparations were put in place this week for Klingle Creek stream restoration work, which starts next week. Surveyors marked out the stream channel and a tree service was on site removing trees whose roots are either underminted or blocking planned stream features. The DDOT construction team is coordinating all tree removals with the National Park Service, the Tregaron Conservancy, and the DDOT Urban Forestry Administration.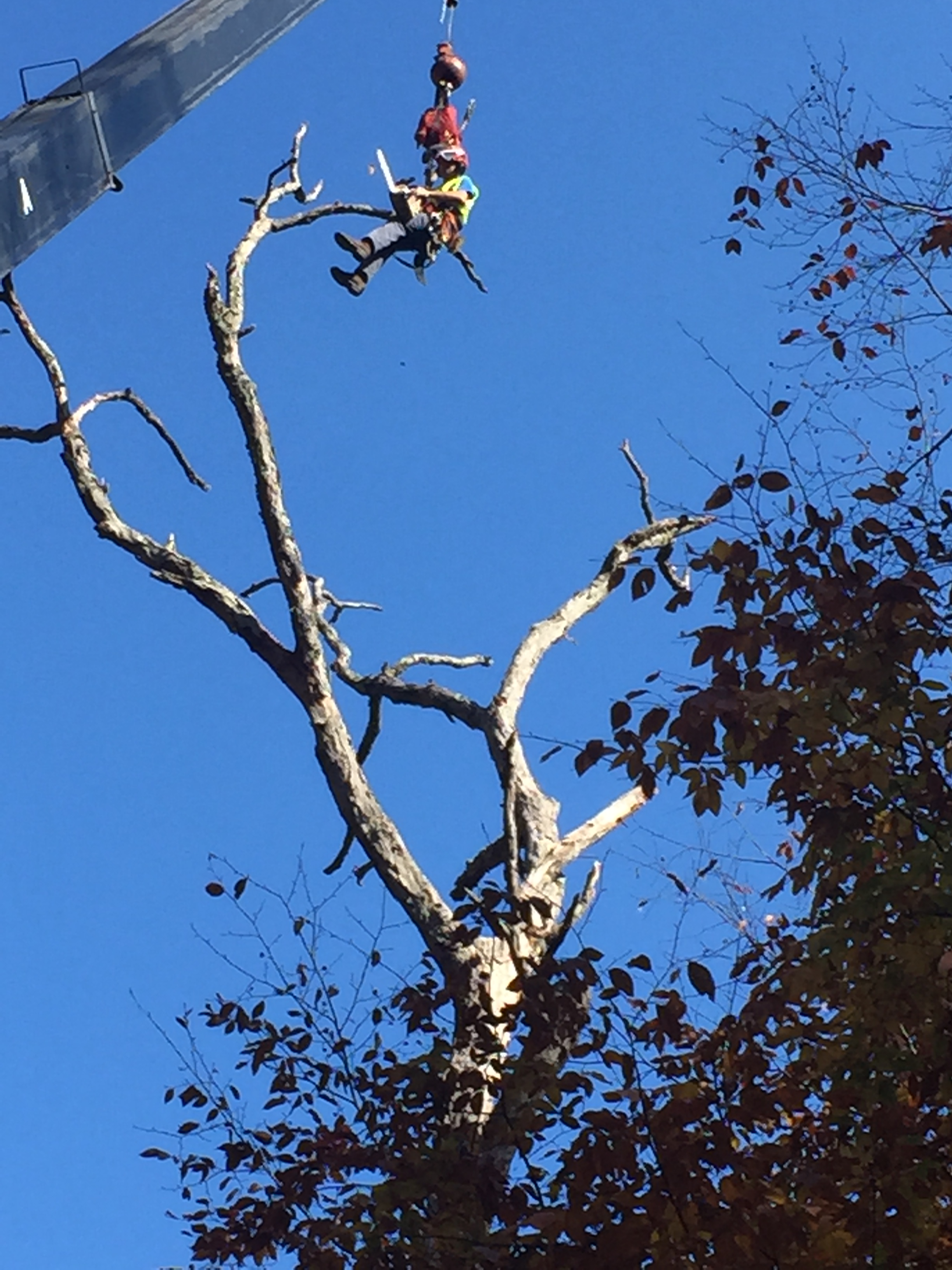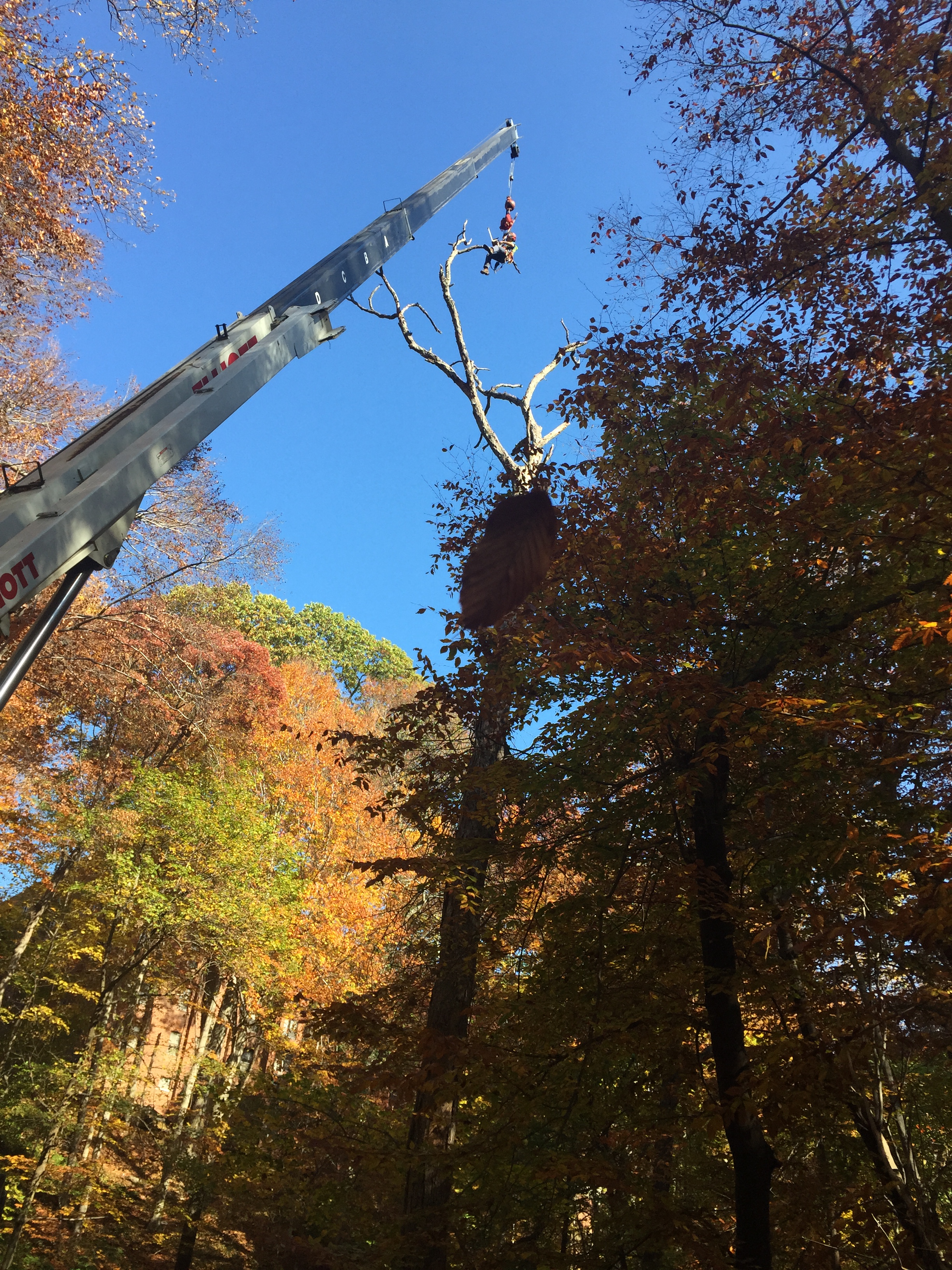 Our second public meeting for construction is scheduled for Thursday, November 12th from 6:30-8:00 pm and the Cleveland Park Library, 3310 Connecticut Avenue NW. The team will provide construction schedule updates and will preview the upcoming stream restoration work. We will also have a Q&A session to address any questions or concerns about the project or the gas line replacement work. We hope to see you there!
Until then, here are a few more fall foliage photos along the future trail.