Stream restoration work has been the priority activity on the project for the past two weeks, with the stream restoration contractor, Environmental Quality Resources, focusing on Segment 4 east of Connecticut Avenue.
The contractor started Segment 4 work by establishing the new stream banks. This was achieved by excavating the existing banks and installing large stones cut roughly into blocks. The blocks (called "imbricated riprap") are stacked in such a way to armor the stream bank and greatly reduce erosion.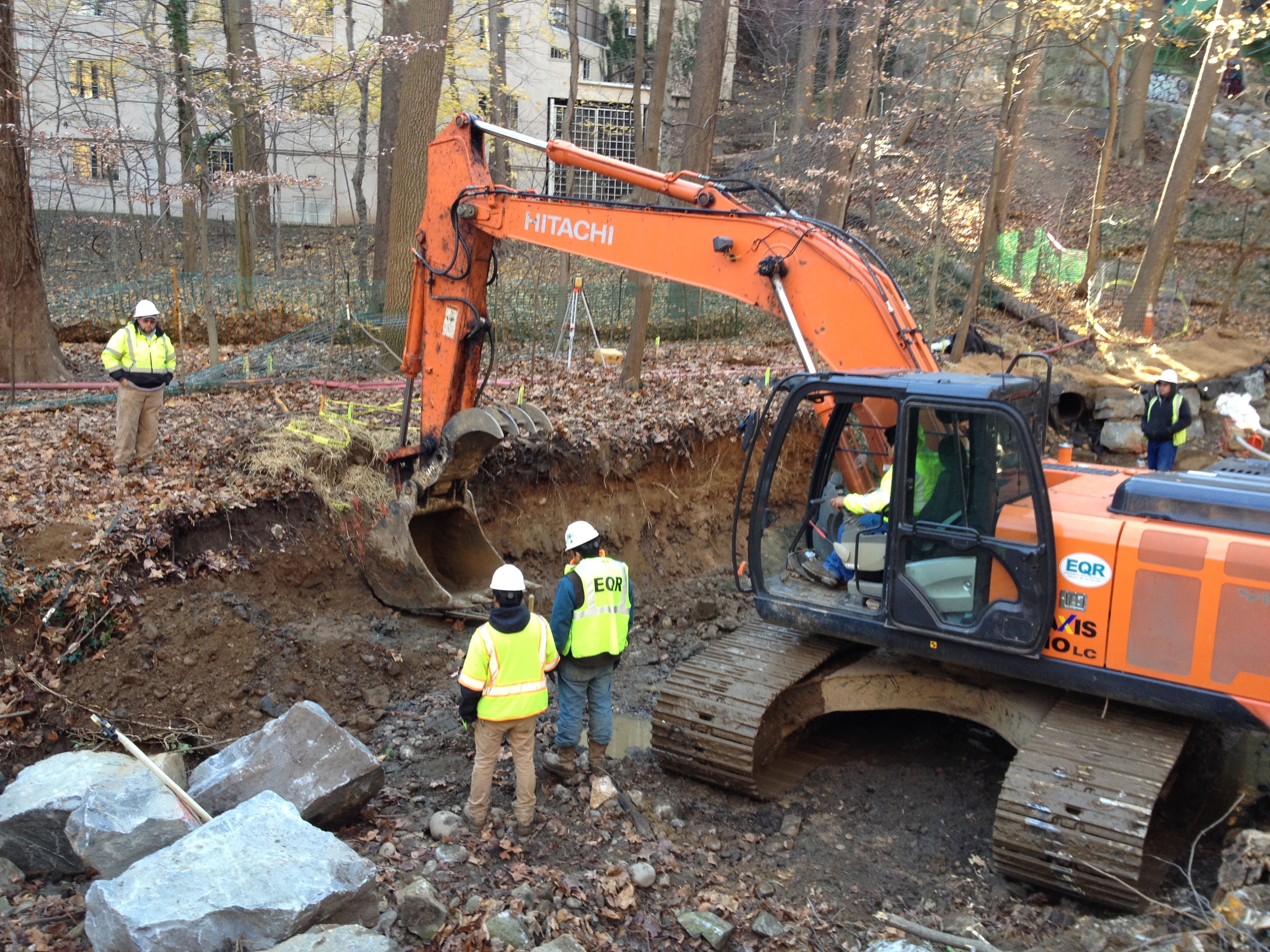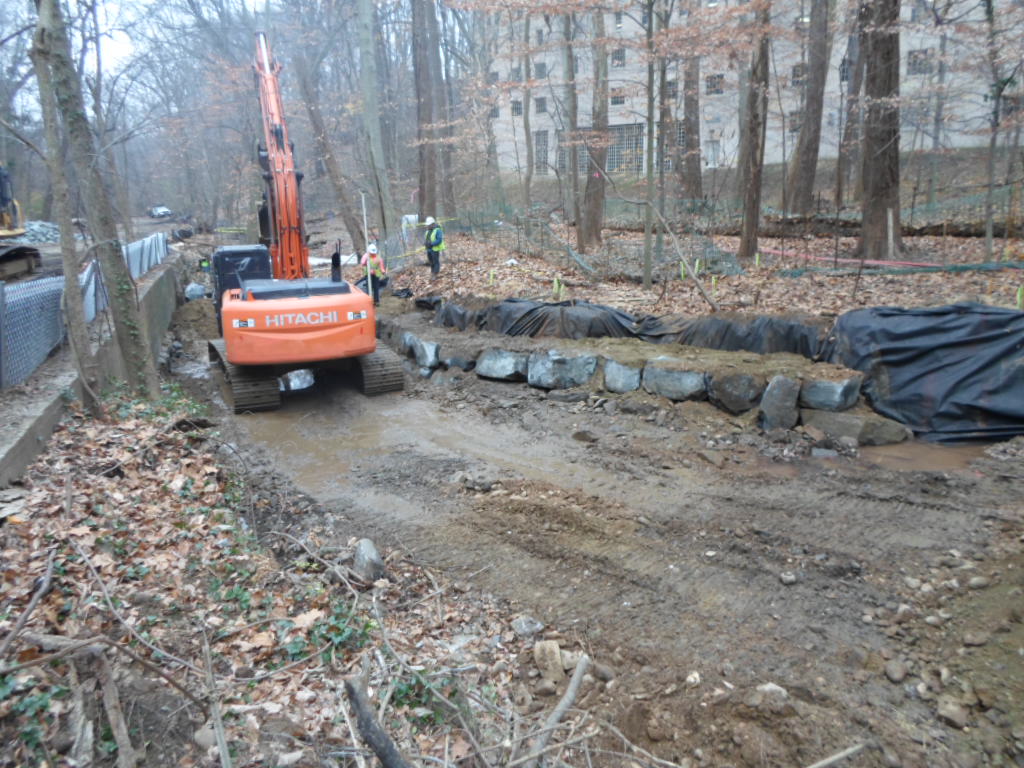 On the opposite bank, EQR started installation of fabric encapsulated soil lifts. These soil lifts will be vegetated and will absorb overflow during flood events when complete.
Once the stream banks are built up, the contractor will then install step pools within the stream. Step pools greatly reduce stream flow and erosion by temporarily pooling water before it cascades to the next lower pool. Segment 4 will have 15 step pools when complete. EQR installed the first step pool boulder cluster last week. Boulders for step pool clusters are carefully selected to ensure a watertight fit.