Happy Holidays and (almost) Happy New Year from the Klingle Valley Trail team! We wish everyone a safe, healthy and productive 2016. The new year will bring great transformation to the Klingle Valley, and we aim to have the new trail ready for opening around this time in 2016.
Despite the holiday and rain-shortened production weeks, the KVT contractors have been hard at work along Klingle Creek. Stream restoration east of Connecticut Avenue is moving at full steam, with two crews now at work.Both crews have been excavating the new stream channel, adding stone stream bank reinforcement, and constructing step pools. We even installed our first log placement to create new aquatic wildlife habitat and reduce stream velocity. The logs come from trees that were removed to accommodate the new channel and are embedded in the stream bank with the root wad submerged in the creek.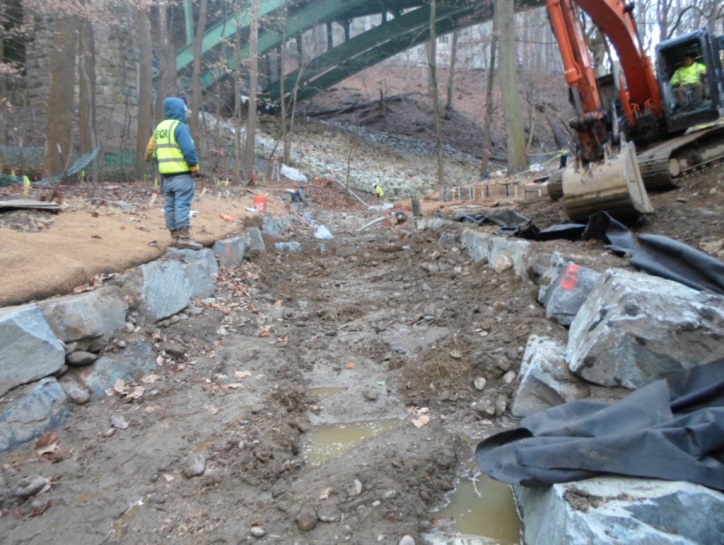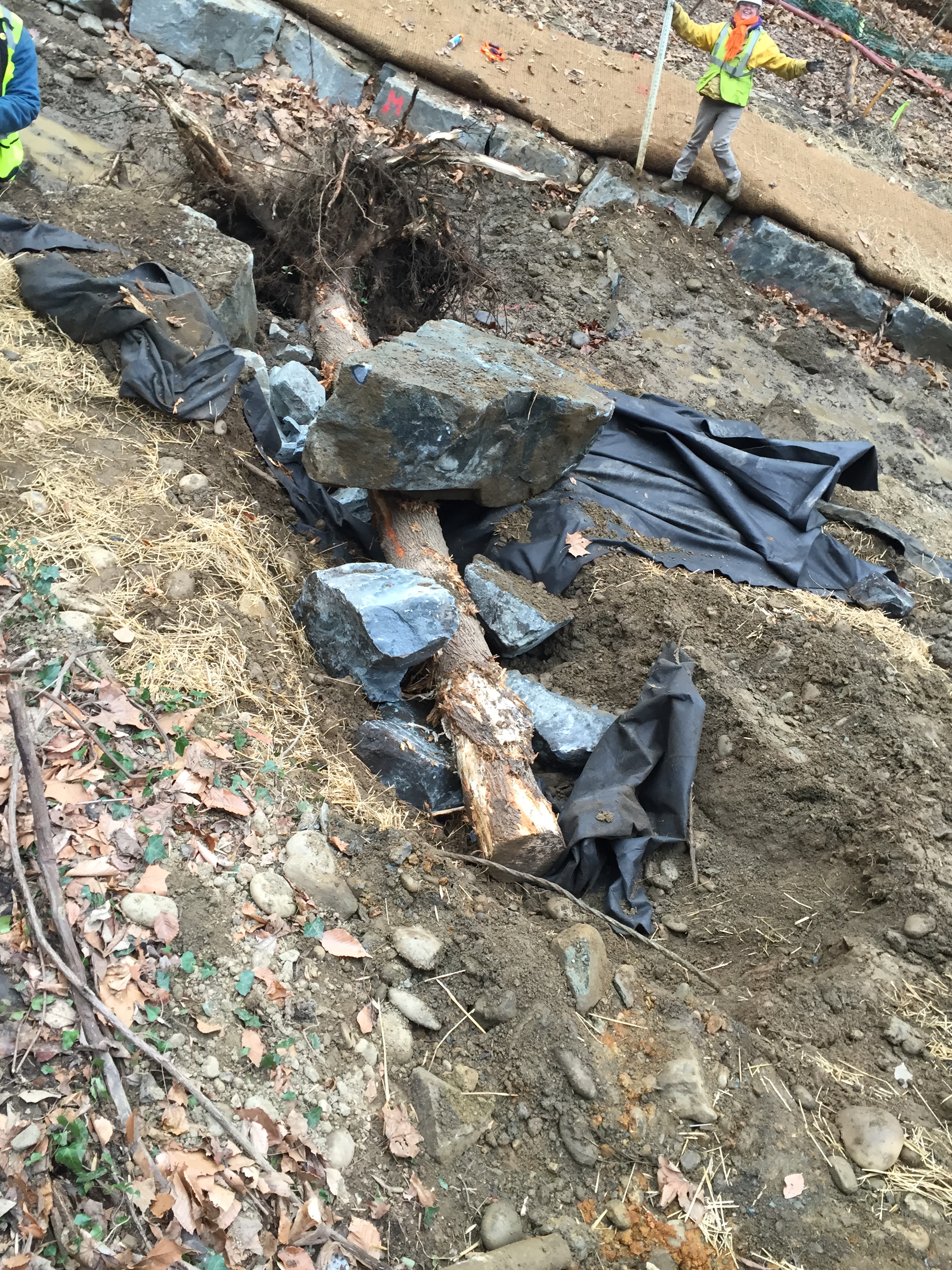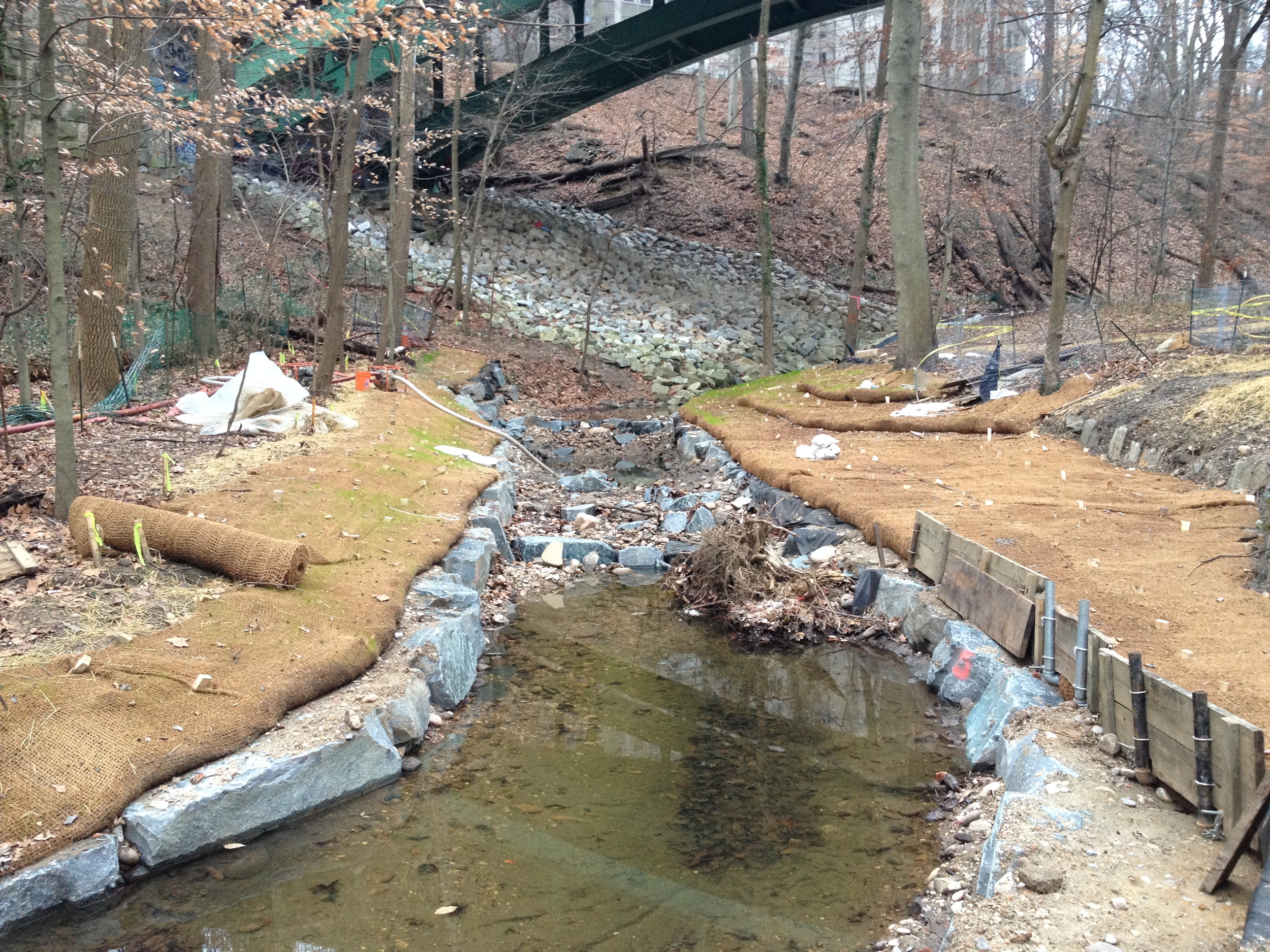 The contractor is also carefully incorporating existing drainage facilities into the stream restoration features. A good example is a 80+ year old terracotta drain pipe that was trimmed and tied into the stone wall and step pool.
Further upstream, the prime contractor installed the concrete stem for the new retaining wall to be installed opposite the Woodley Park Towers building. Following concrete placement, the wall was backfilled with soil and porous stone. A perforated drain pipe runs along the back of the wall to allow the fill area to drain. The exposed face of the wall will be built with salvaged stone from collapsed retaining walls along Klingle Creek.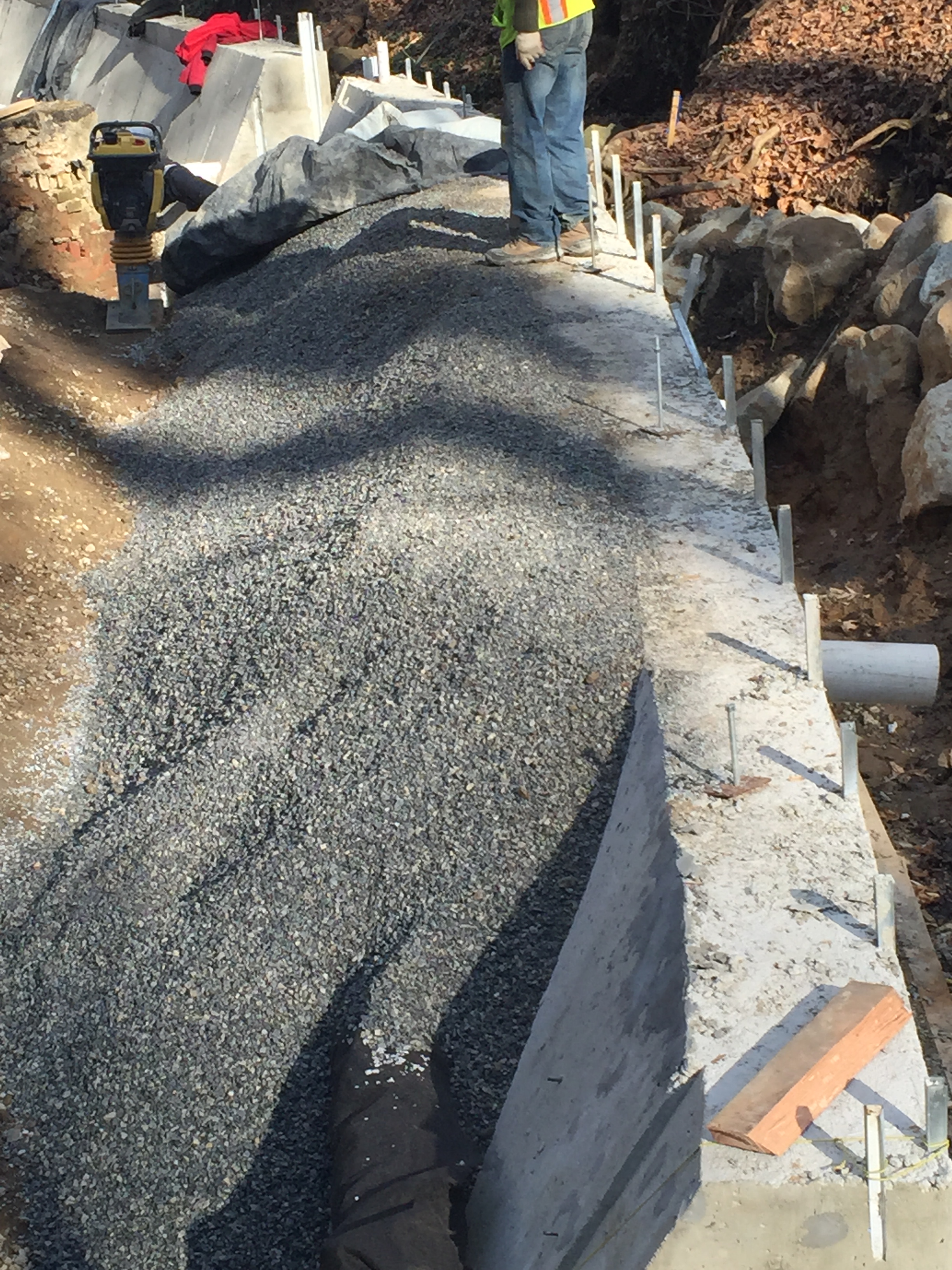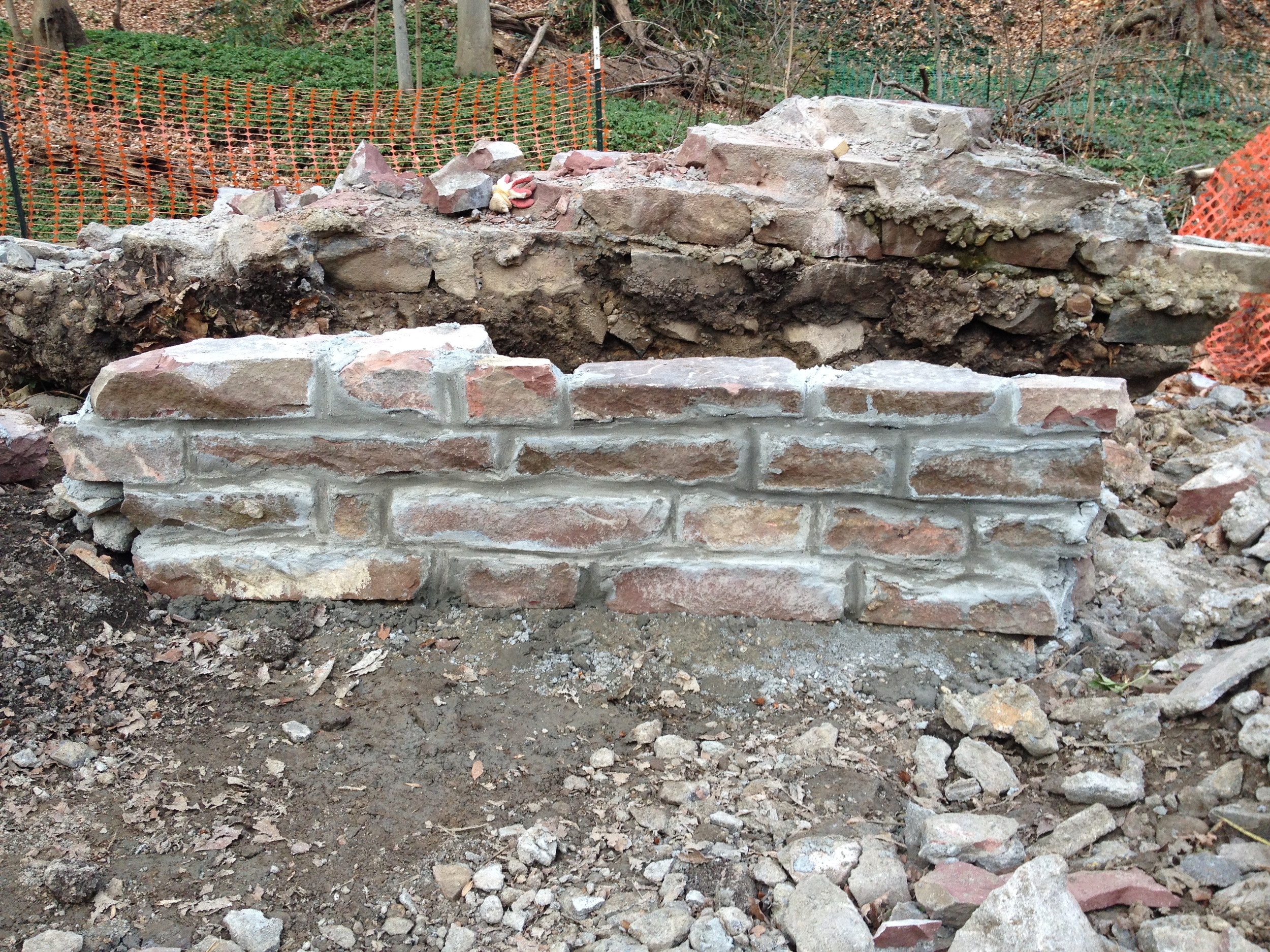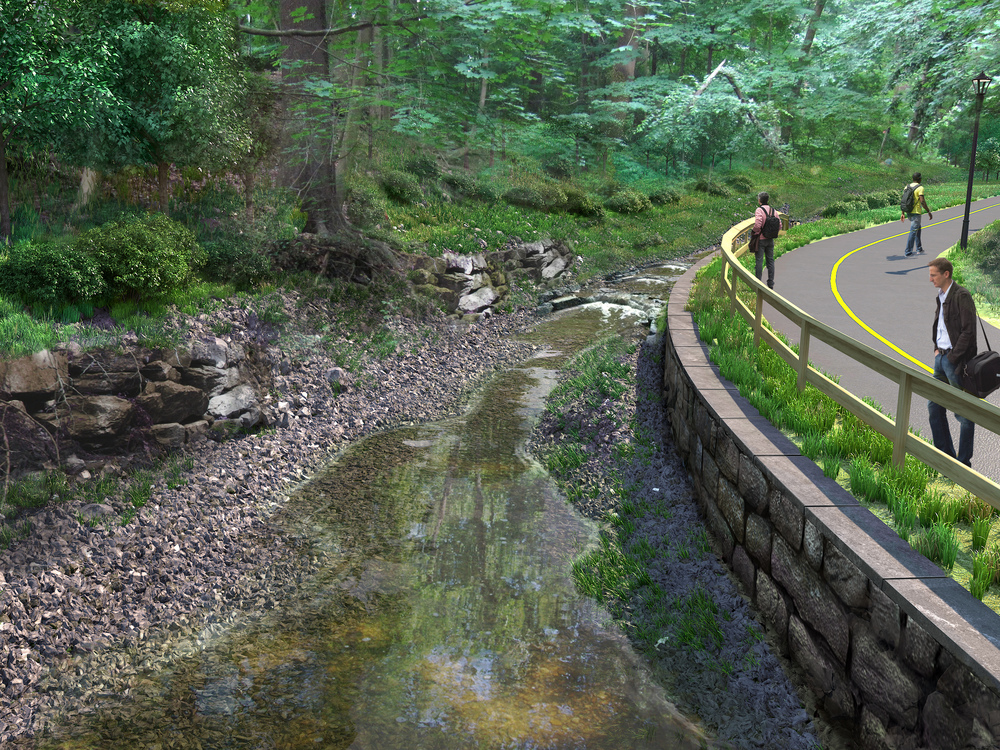 Washington Gas is nearly done with Phase 1 replacement (Klingle Road between Cortland Place and Connecticut Avenue). The line is now tied into the existing gas line and will be activated in the next few weeks once Phase 4 is complete (Cortland Place and Devonshire Place).