Washington Gas Phase 1 line replacement continued this week, moving west of Connecticut Avenue and away from the difficult subsurface conditions below the bridge.
On Monday, Washington Gas fabricated a 90-degree pipe section and tied it into the existing gas line with a valve just to the east of the Connecticut Avenue Bridge. A permanent valve was installed along the new gas line on Tuesday, which was then backfilled and topped with asphalt. The asphalt is a temporary erosion control measure and will be removed during trail construction.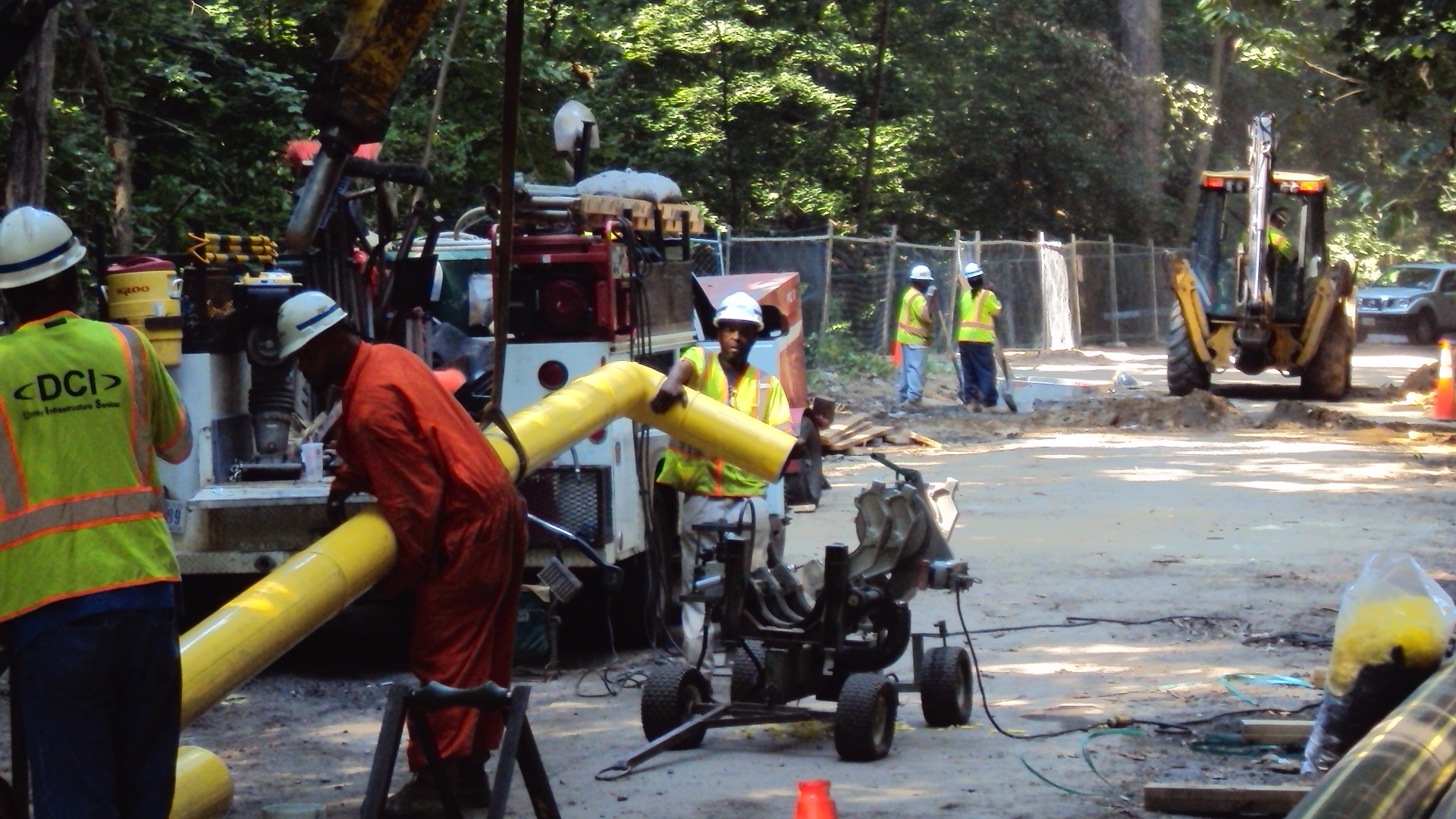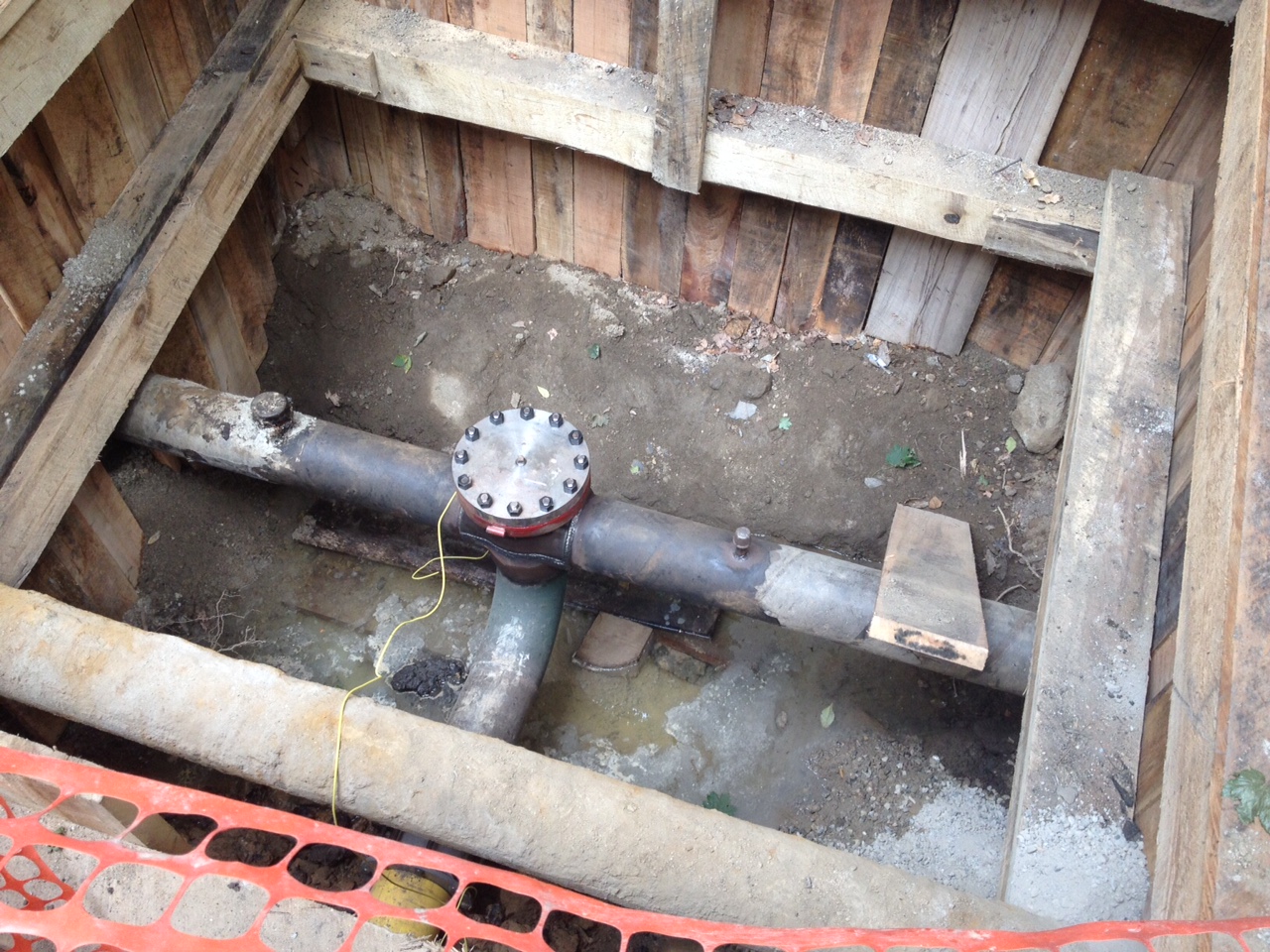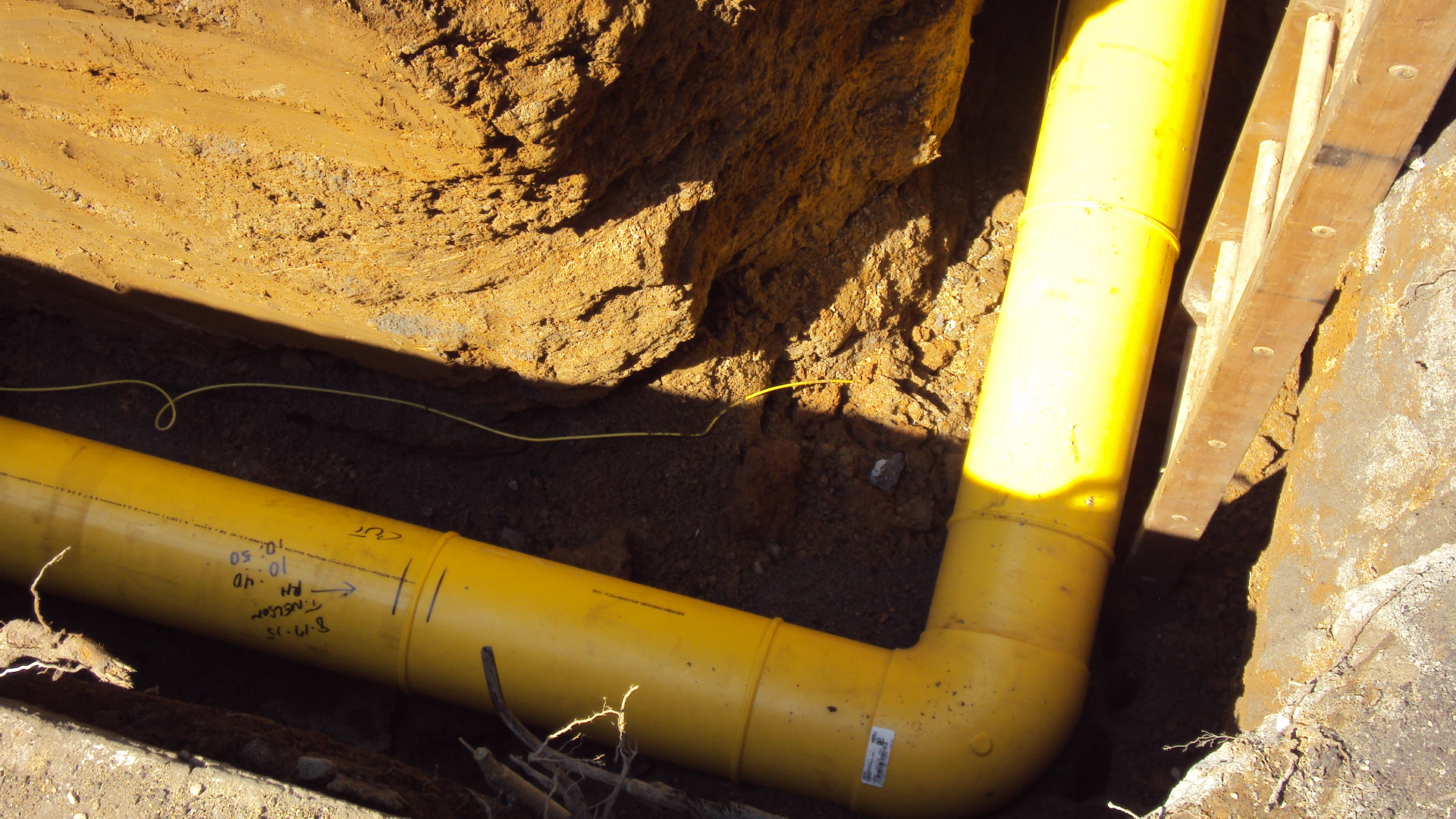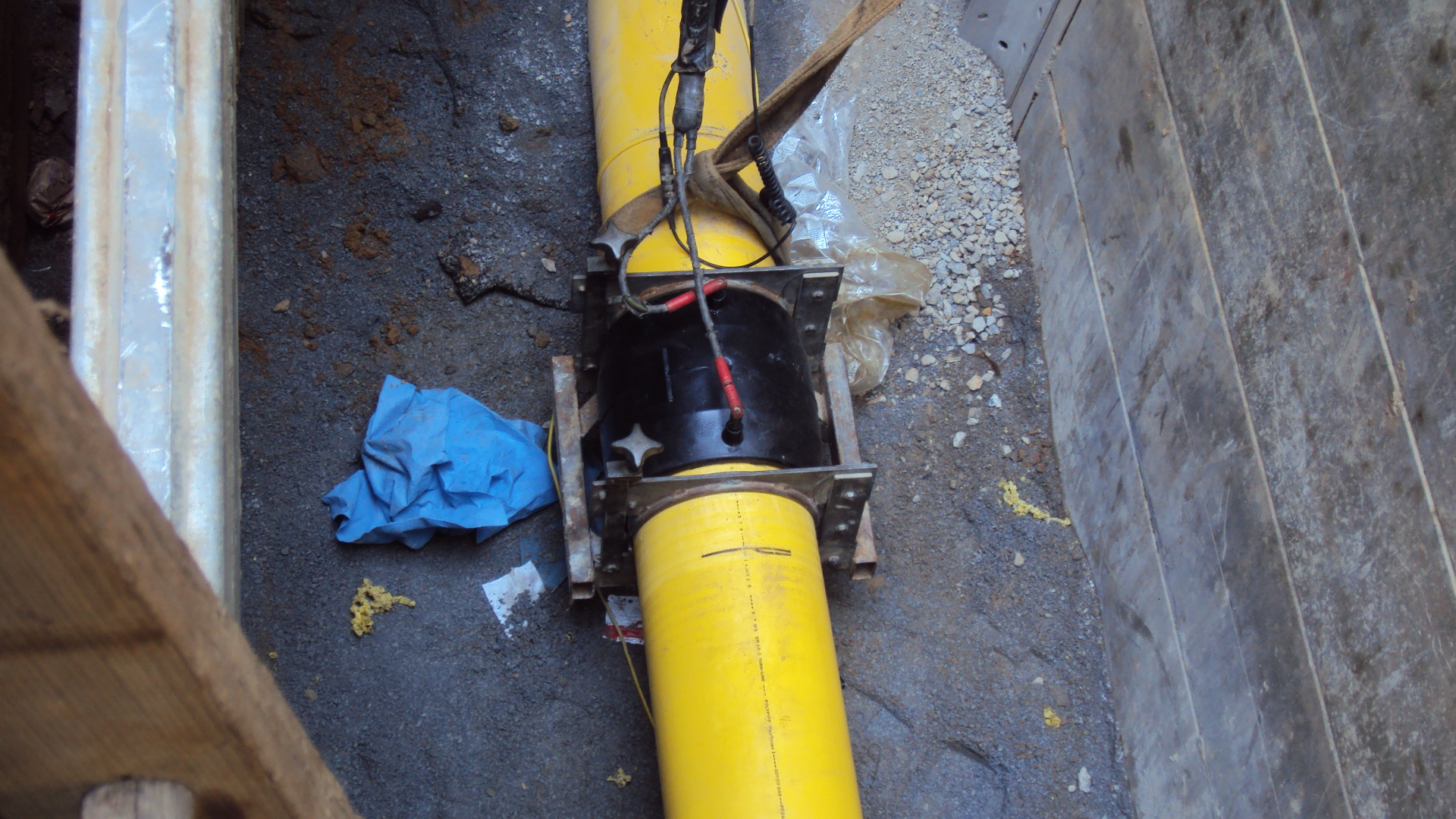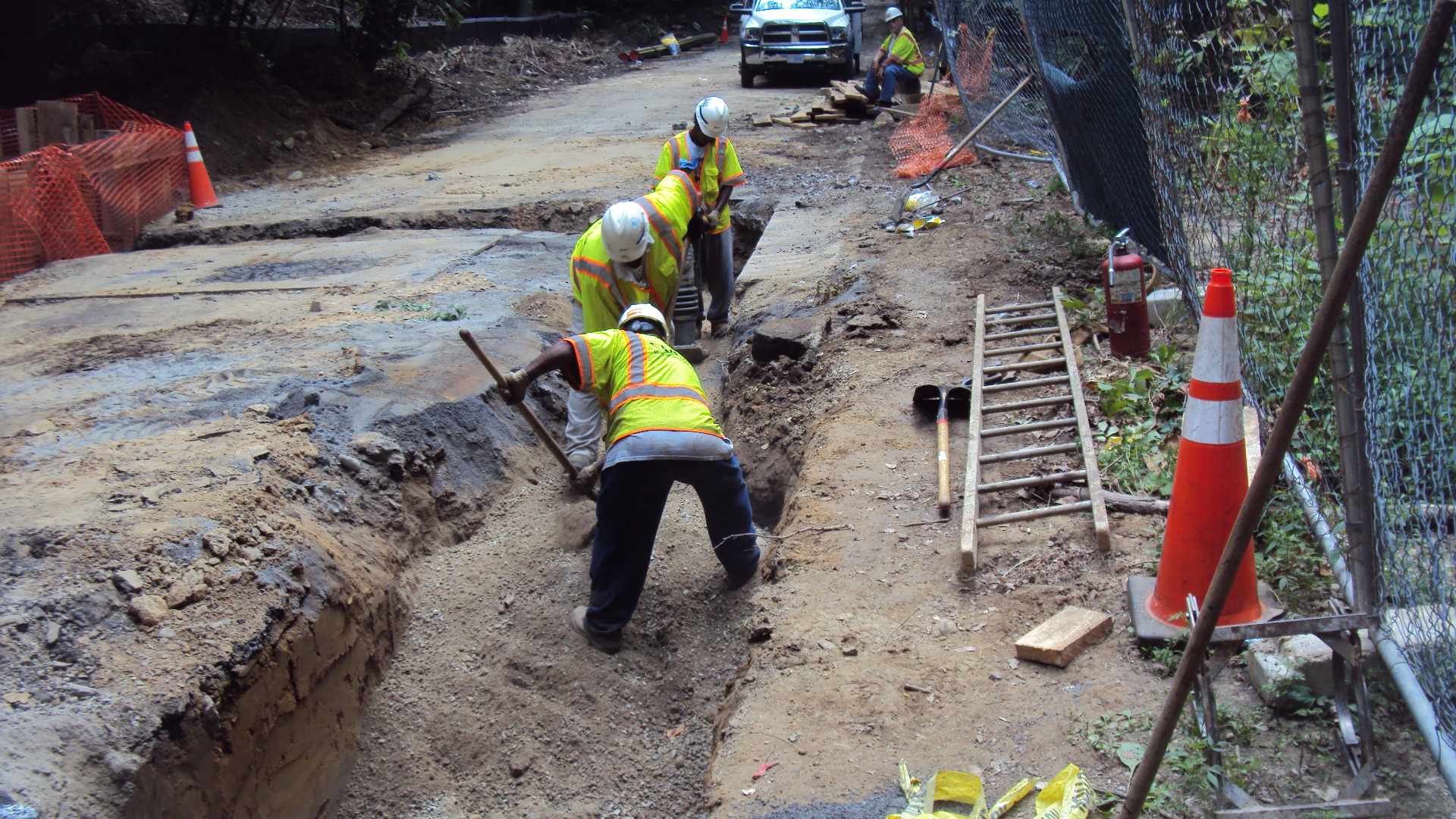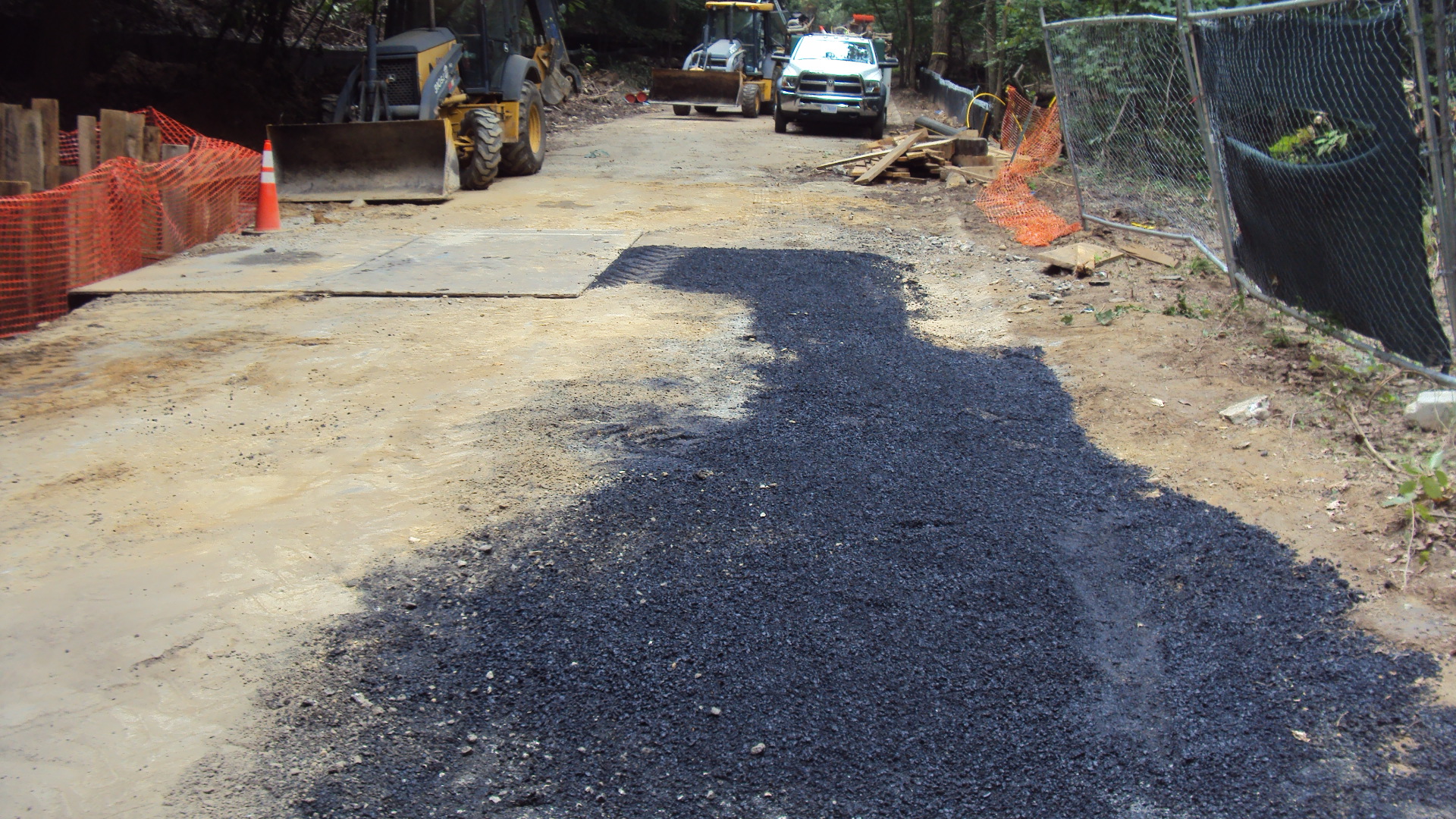 Existing utility lines and stormwater pipes are always a challenge in urban construction, and Klingle Road is no exception. Washington Gas encountered four separate pipes in its trench path this week: a terracotta drain pipe from the Connecticut Avenue Bridge, an abandoned steel gas pipe, a concrete sanitary sewer pipe, and another lateral storm drain pipe. Excavating around these existing lines is delicate and difficult work.
As the pipe crew progressed away from the bridge, the gas line trench was outside the Klingle Road footprint. Since pavement breaking was not needed, Washington Gas was able to excavate 75 linear feet of trench on Thrusday and Friday.