Asphalt paving operations began last week. Field crews laid the base asphalt for approximately half of the trail from Courtland Place to the Connecticut Avenue bridge as well as the asphalt sidewalk connecting the Klingle Valley Trail to the Rock Creek Trail.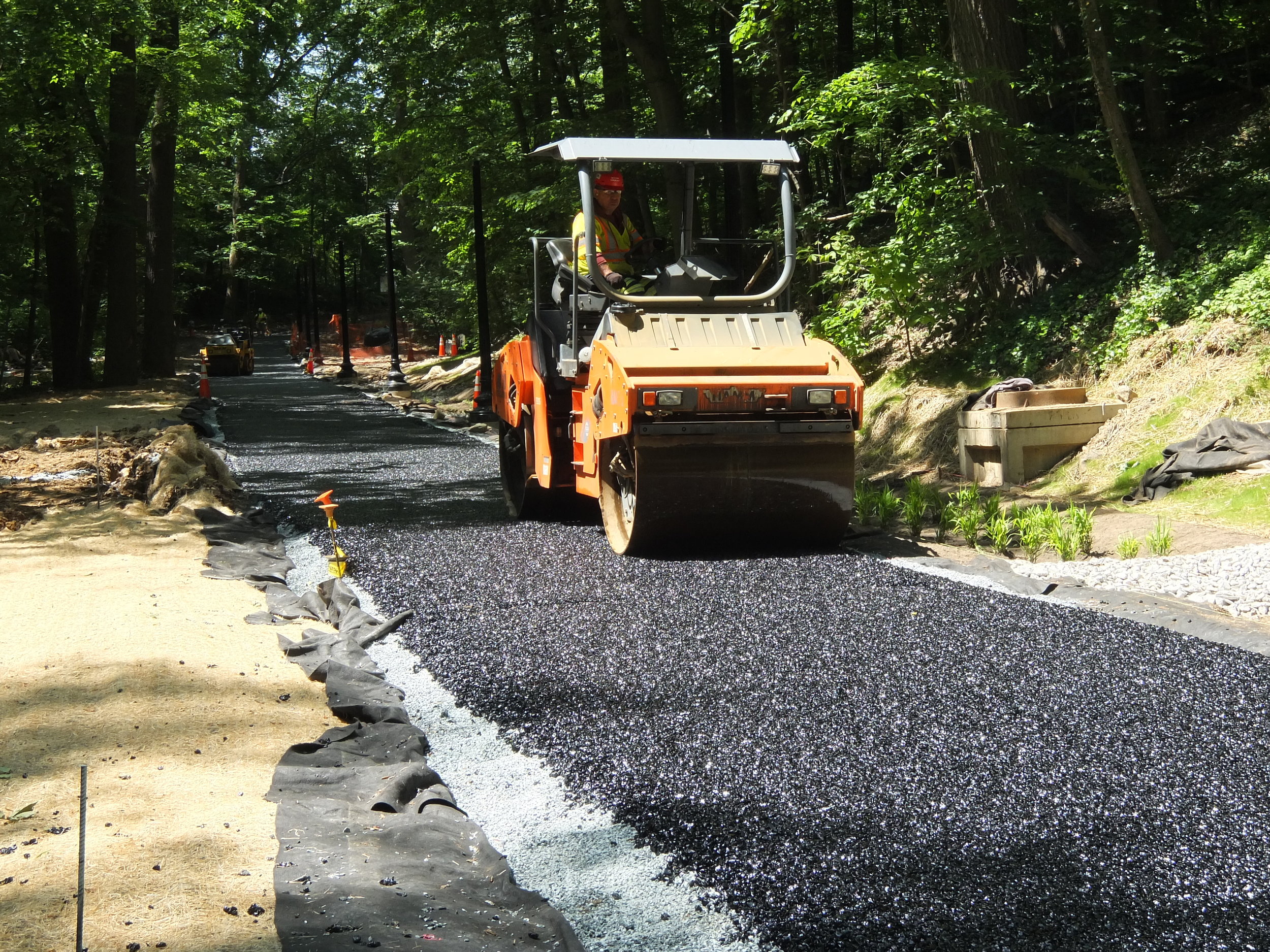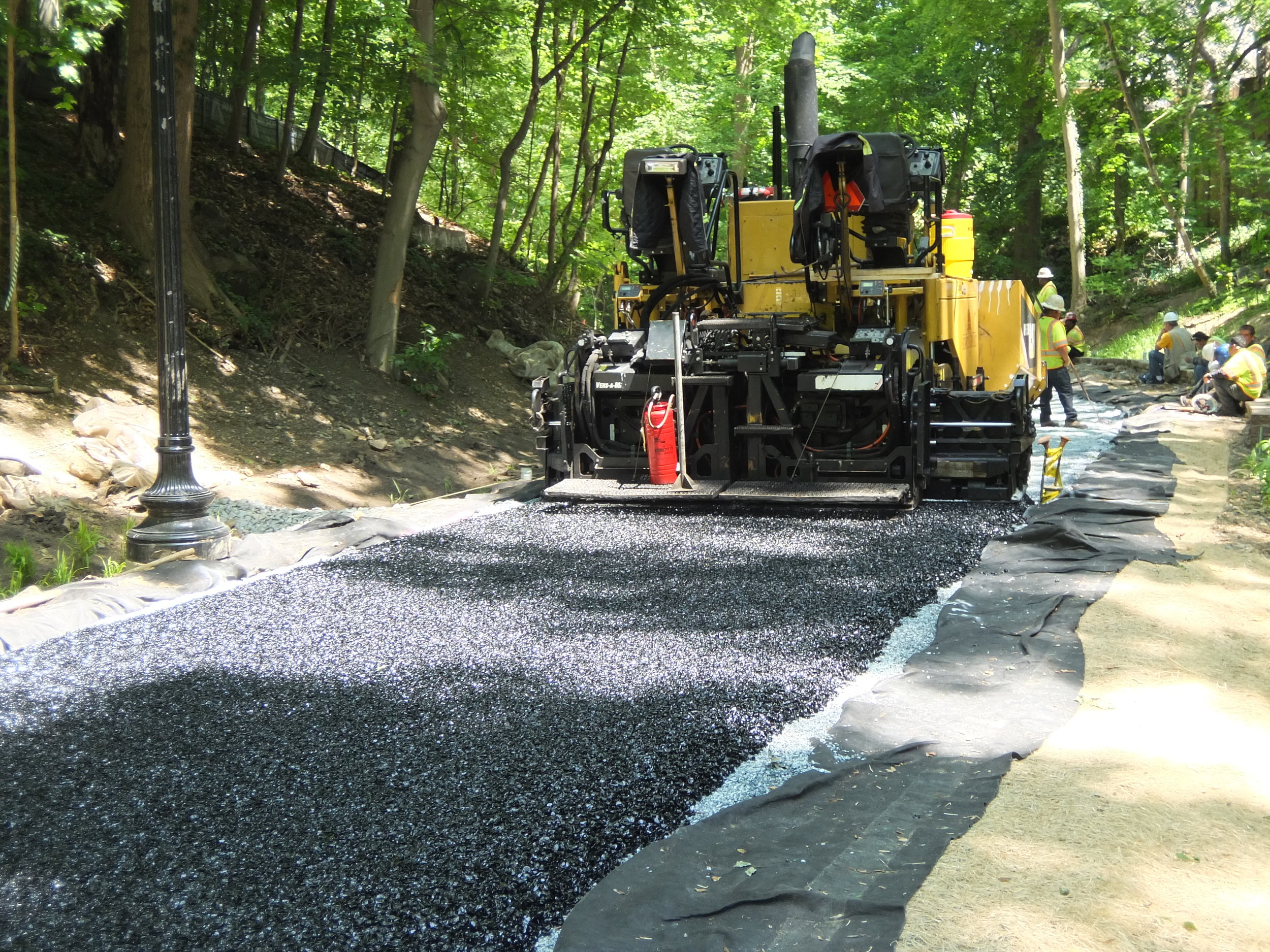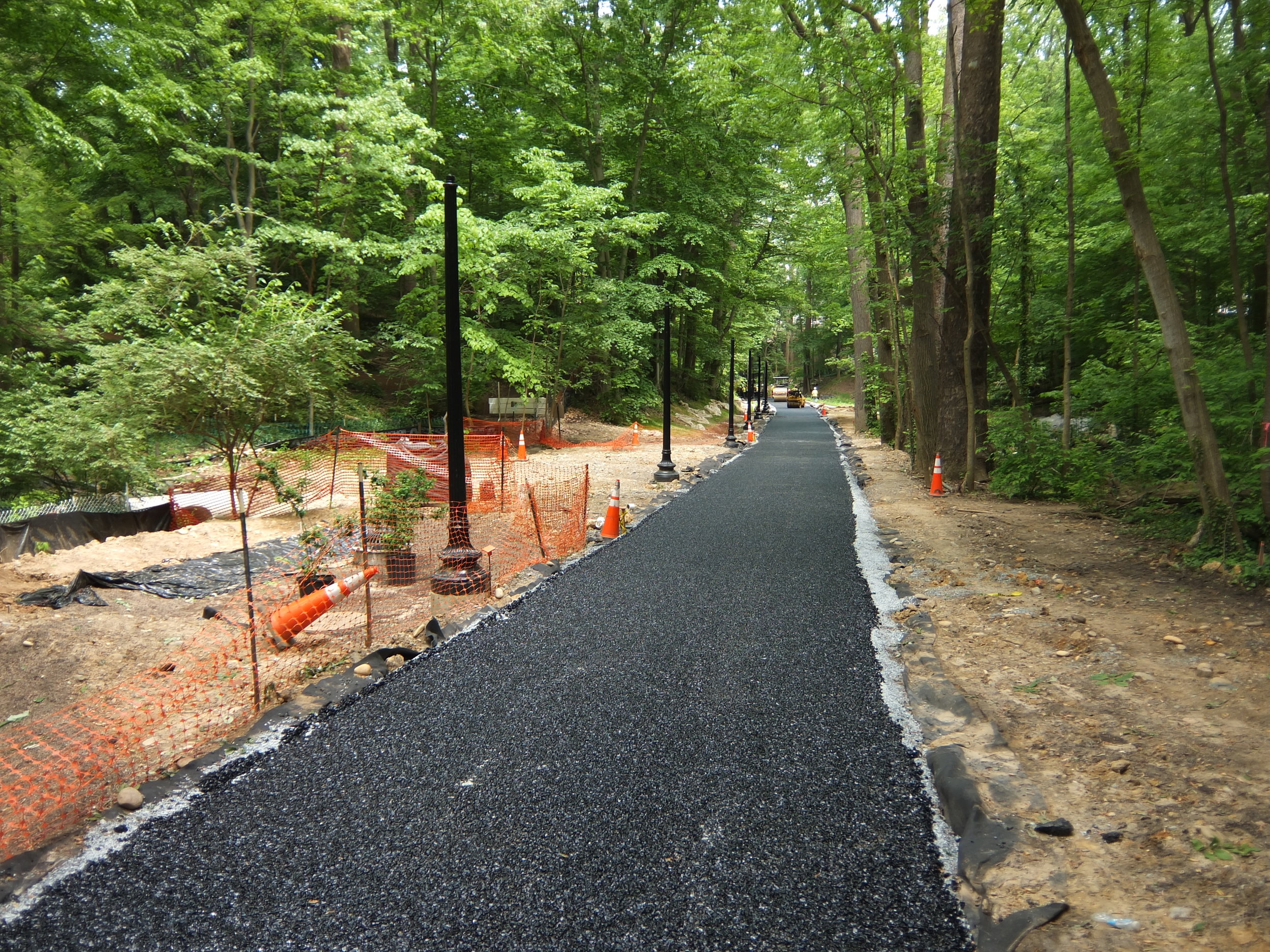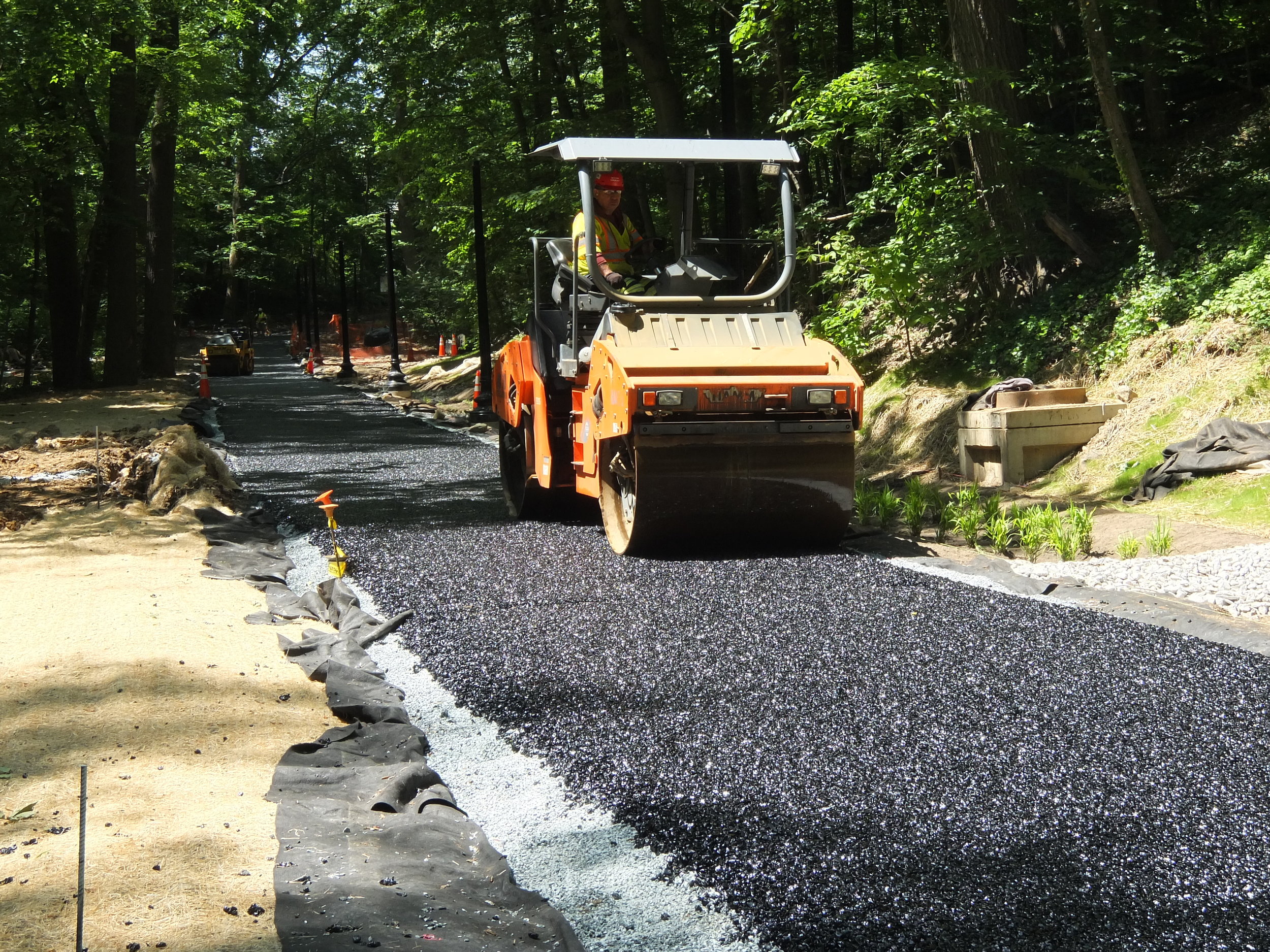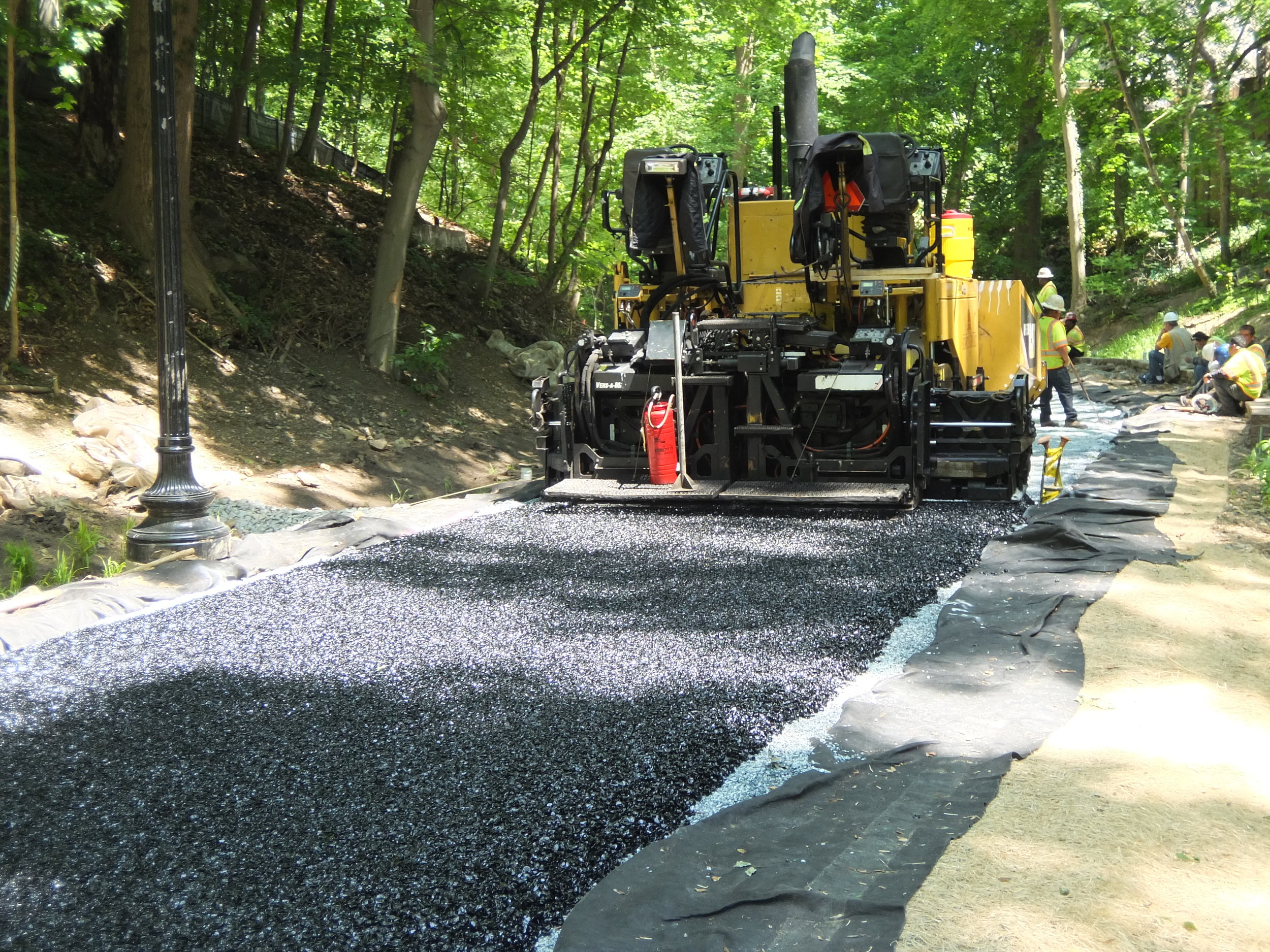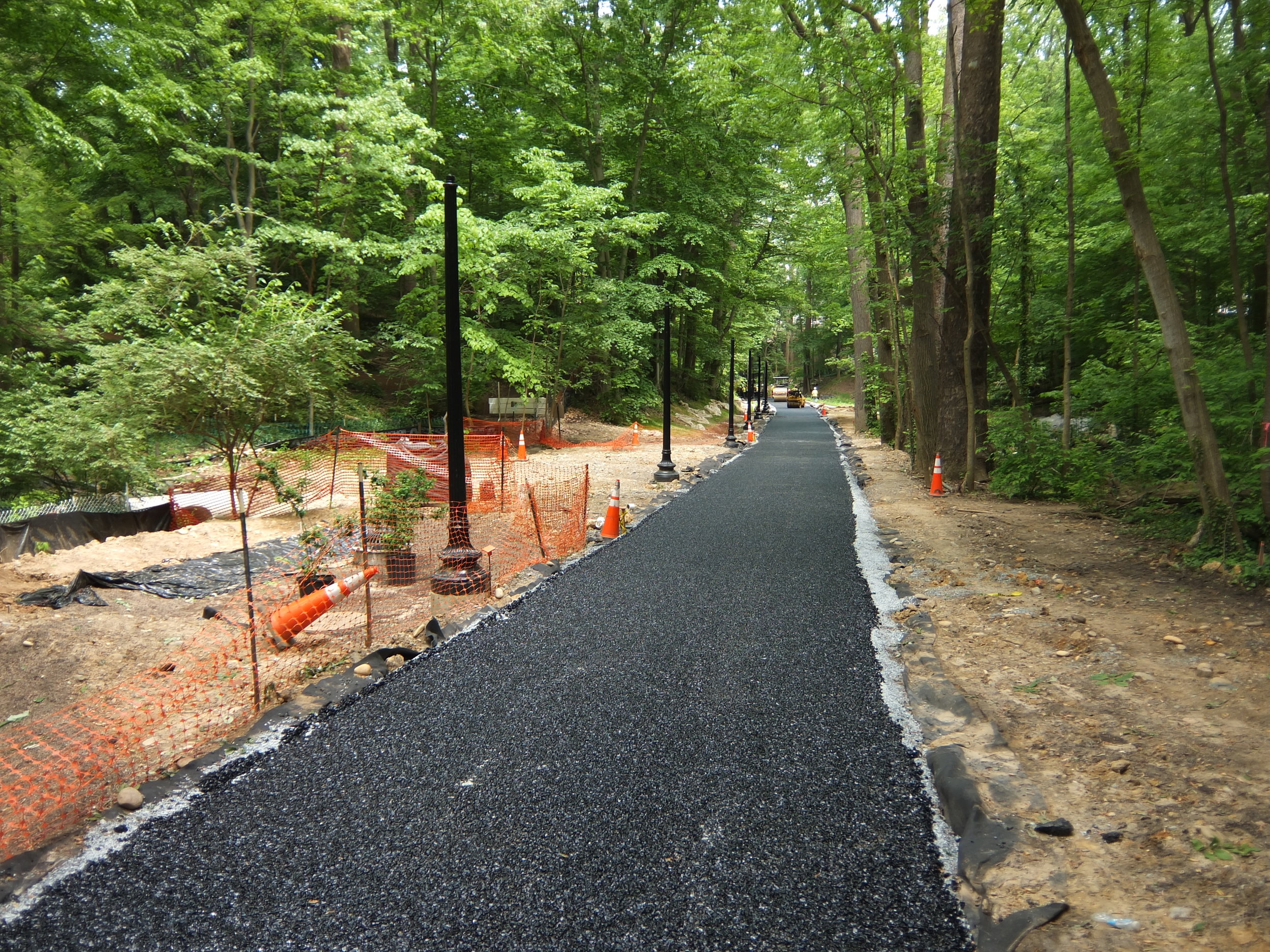 The asphalt mix used for the trail is porous, allowing stormwater to drain into a stone reservoir while removing contaminants and sediment.
While crews continue to make progress paving the trail, we ask that the public refrains from entering the construction site during all hours.