We've had a busy few weeks at the KVT project. Stream restoration work is nearing completion, and we are starting to prepare for the next phases of the project, to include roadway demolition, storm water and drainage construction, and trail construction.
It should come as no surprise to those in the DC area that the ever-changing weather has had a major impact on the project over the past three weeks.
First there was ice...
...which melted and was quickly washed away by the rain.
That said, the new stream features in Klingle Creek held up very well considering they are unfinished and not yet vegetated. The step pools and tailout areas easily handled heavy flow from both snow melt and rain, demonstrating both the added capacity and erosion protection that the stream restoration features provide.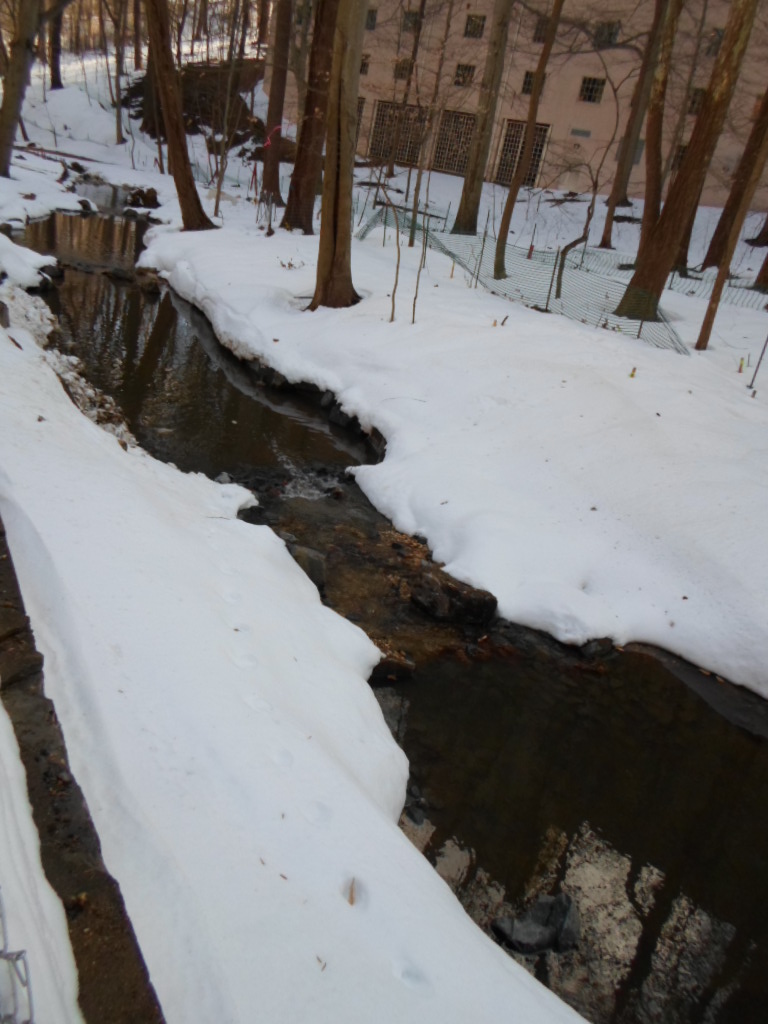 With the remnants of the historic snow storm downstream, the restoration contractor was able to return to work in Klingle Creek. Recent work includes step pool, stone toe (stream bank armoring), and fabric encapsulated soil lift construction.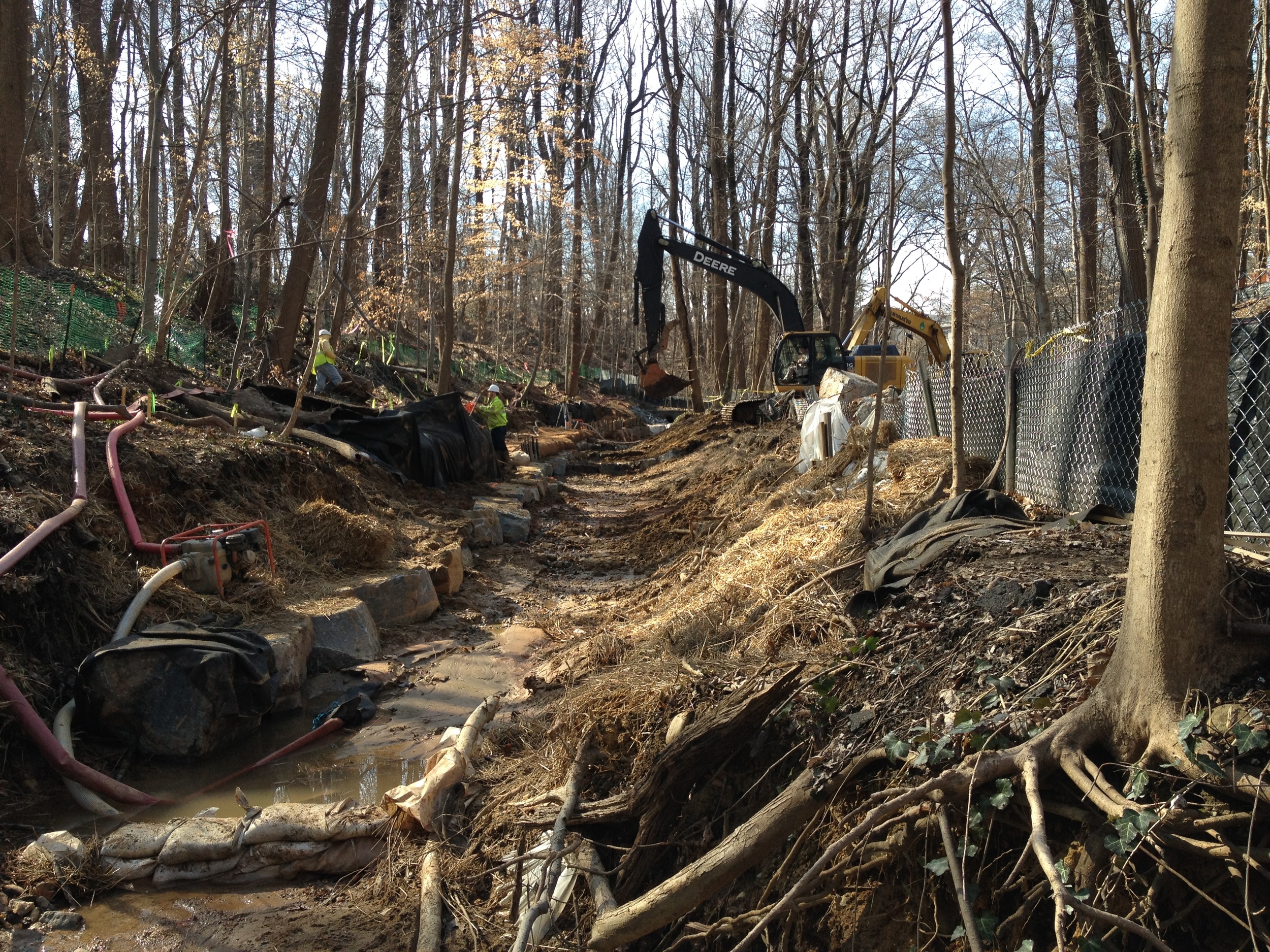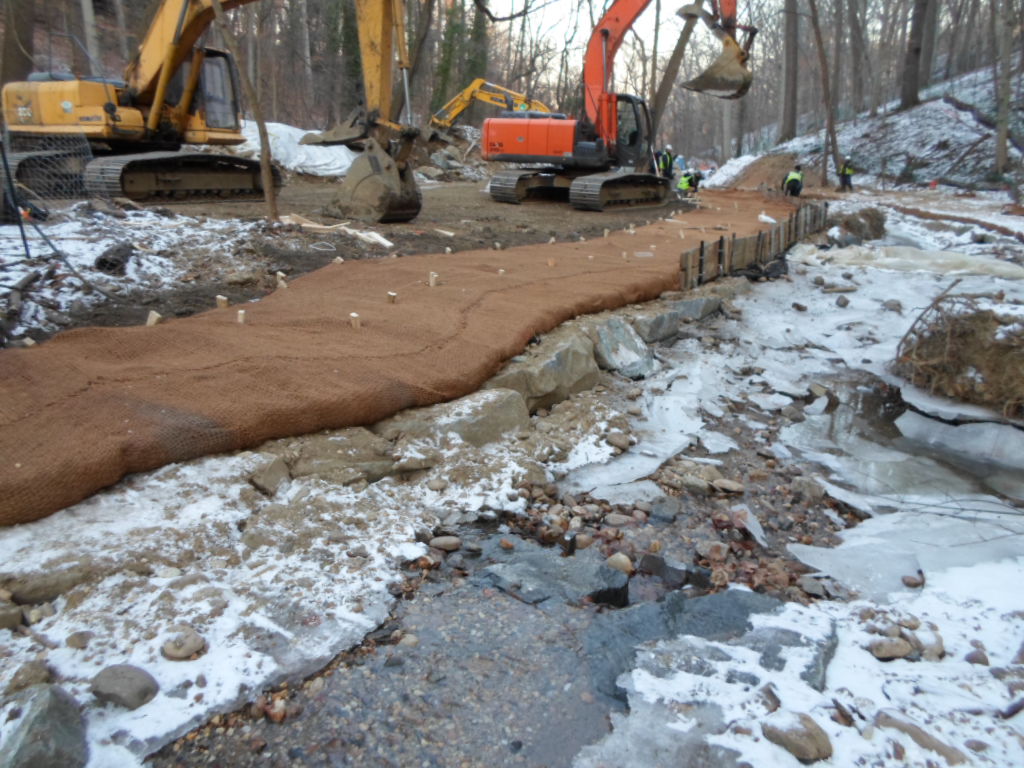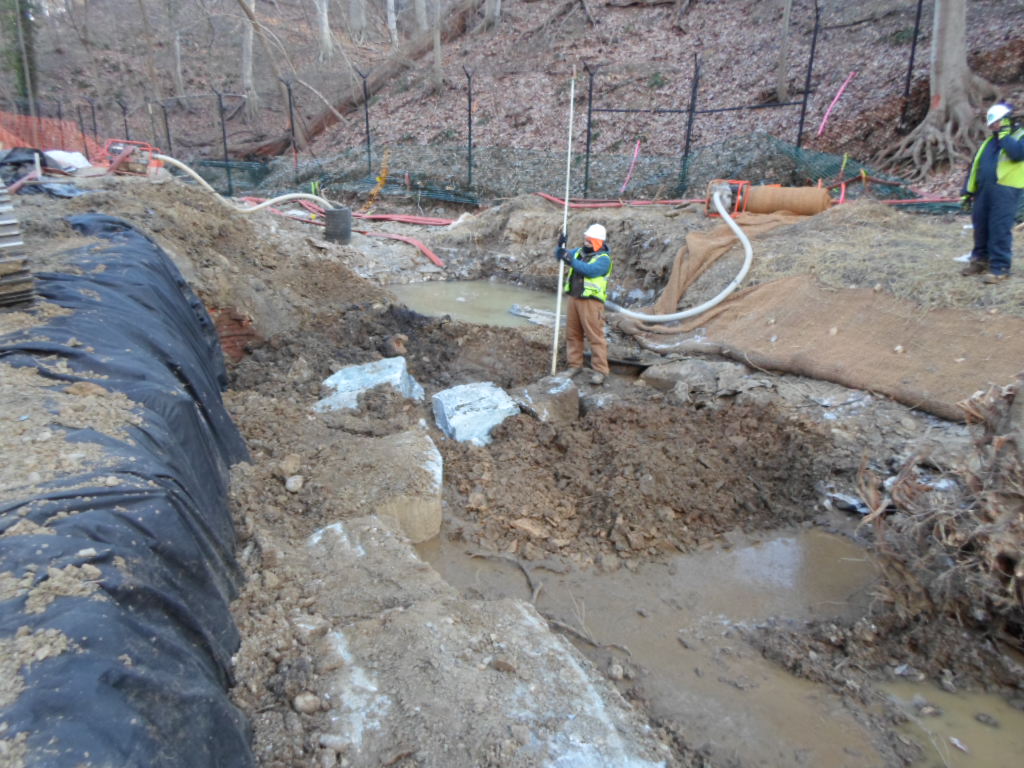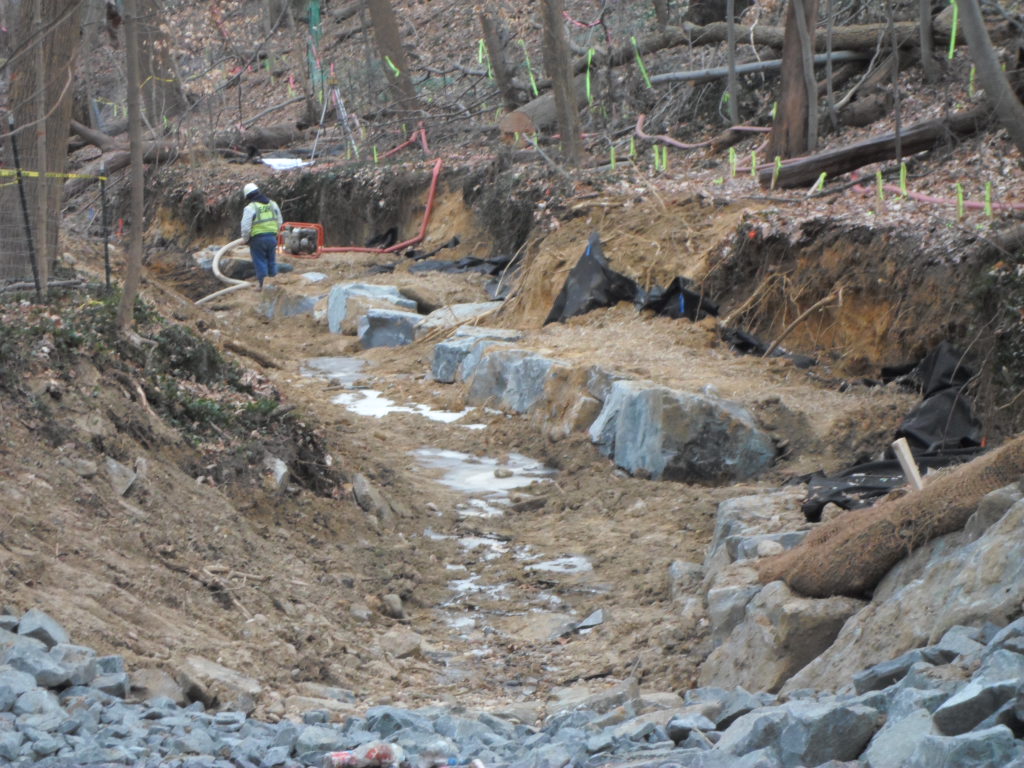 The contractor also completed a riffle grade control feature, which mimics the naturally-occurring flat areas in streams where the water flows over a mix of river rock and small boulders.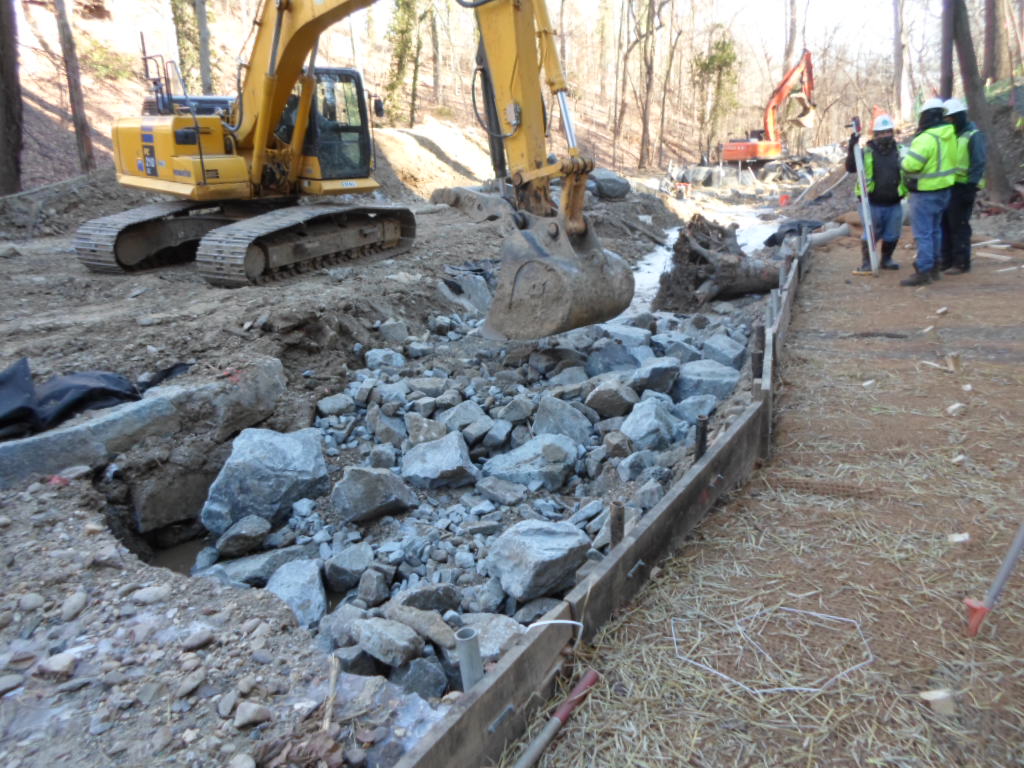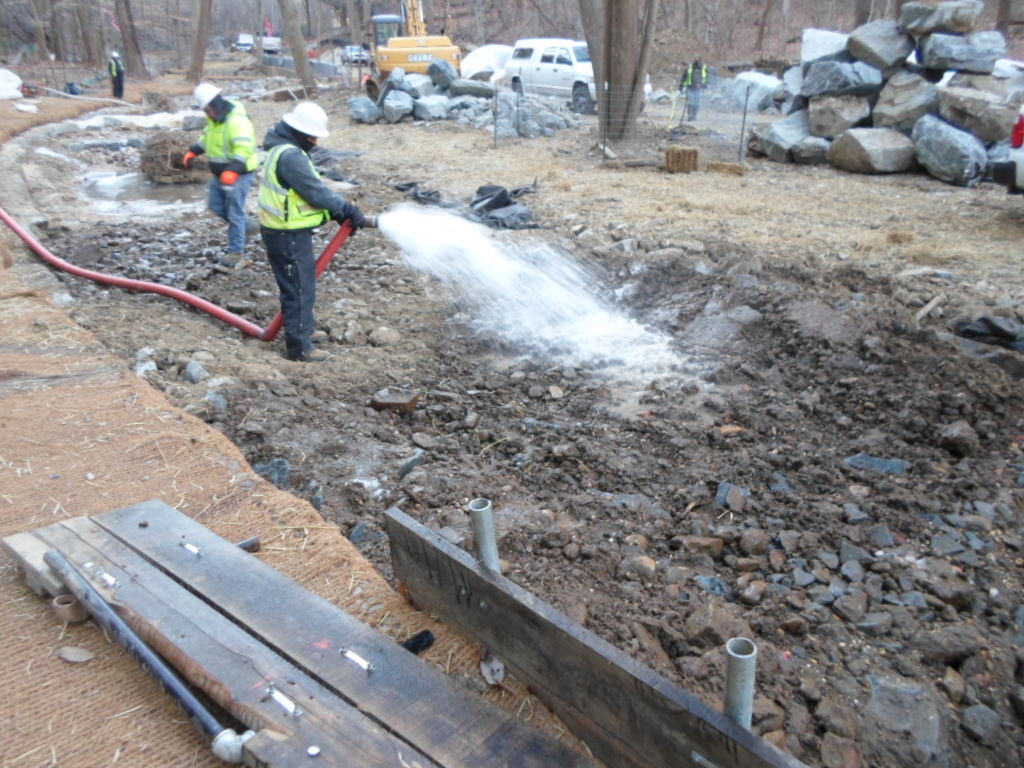 The contractor also started work on clay channel blocks, which span the width of the stream channel and extend 4-5 feet into the earth. Clay is the most dense of all naturally-occurring soil materials, and when well compacted it forms a water tight barrier. The groundwater level in the upper reach of Klingle Creek is high, and these clay blocks will reduce the amount of groundwater that bypasses the stream channel.
Meanwhile, the new retaining wall across from the Woodley Park Towers is nearing completion. The salvaged stone finish is taking shape!