Stormwater structures, utilities, and walls - lots of walls - comprised the bulk of the KVT project work over the past few weeks. In its heyday, Klingle Road had hundreds and hundreds of linear feet of walls supporting the roadway, the stream channel, and the surrounding drainage structures. Some of these walls are still in great shape and will last for many years to come; others not so much. And a restored stream channel means new pipe culverts and headwalls.
The latest stormwater structure to be built on the KVT project will act as a "relief valve" Klingle Creek at its flattest point along the trail. During heavy storm and flood events, the stream will overflow the bank and collect in a flood control structure. The overflow will travel through two elliptical pipes to a smaller stormwater channel that rejoins Klingle Creek approximately 200 feet downstream. Construction of the structure, as shown in the next two slideshows, was performed in an upstream direction, a standard industry practice.
The crew started from the outfall headwall and installed pipe north towards the stream.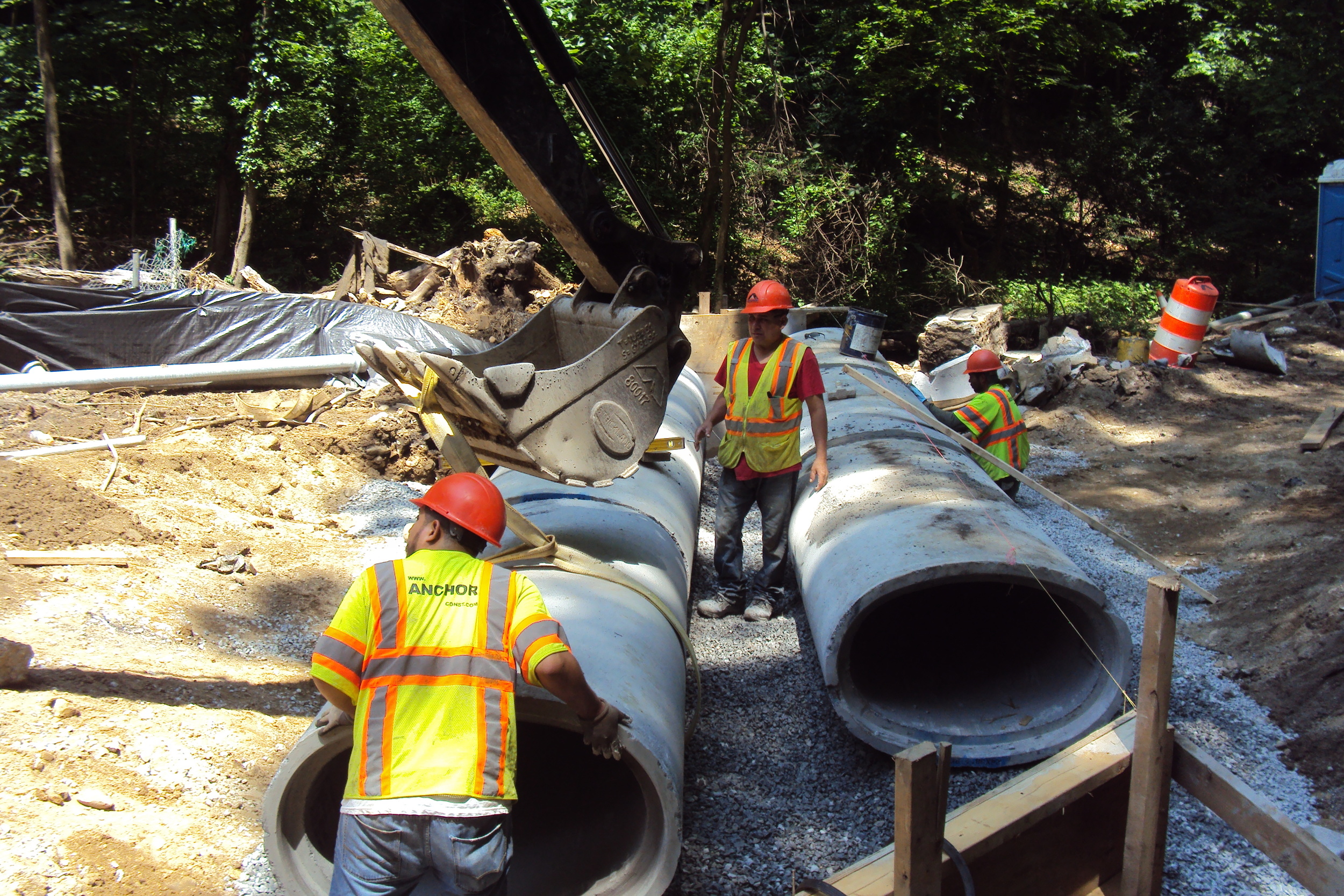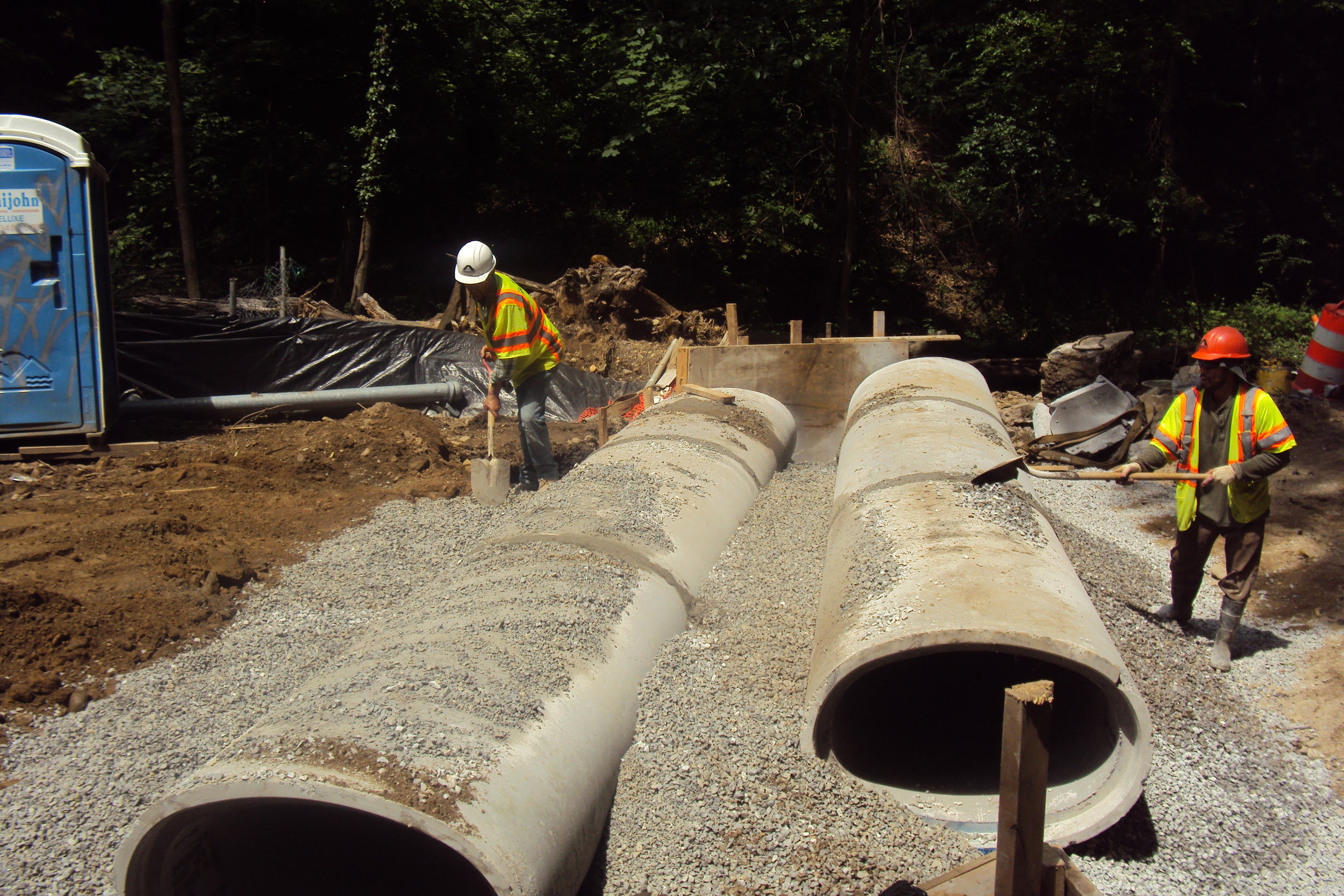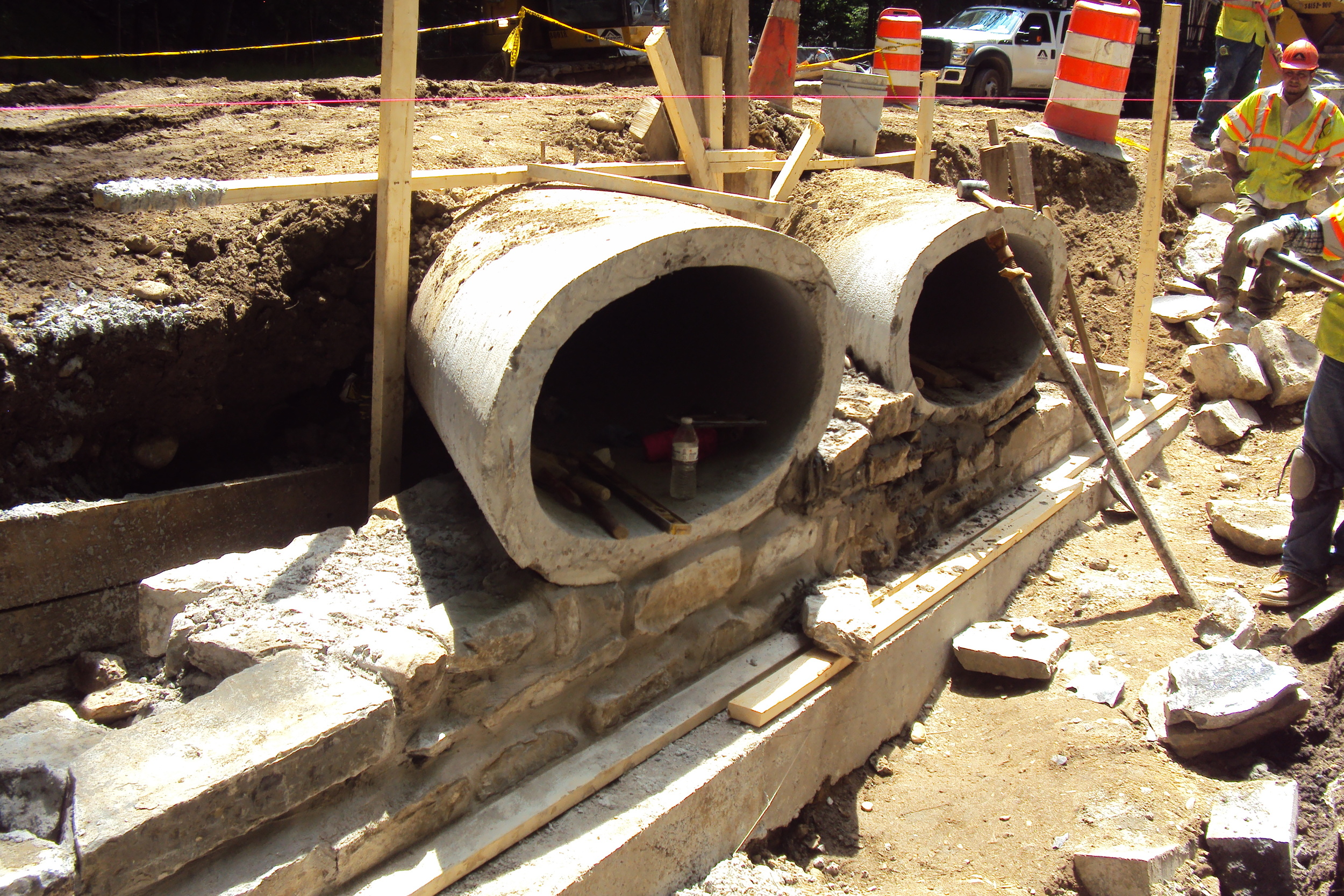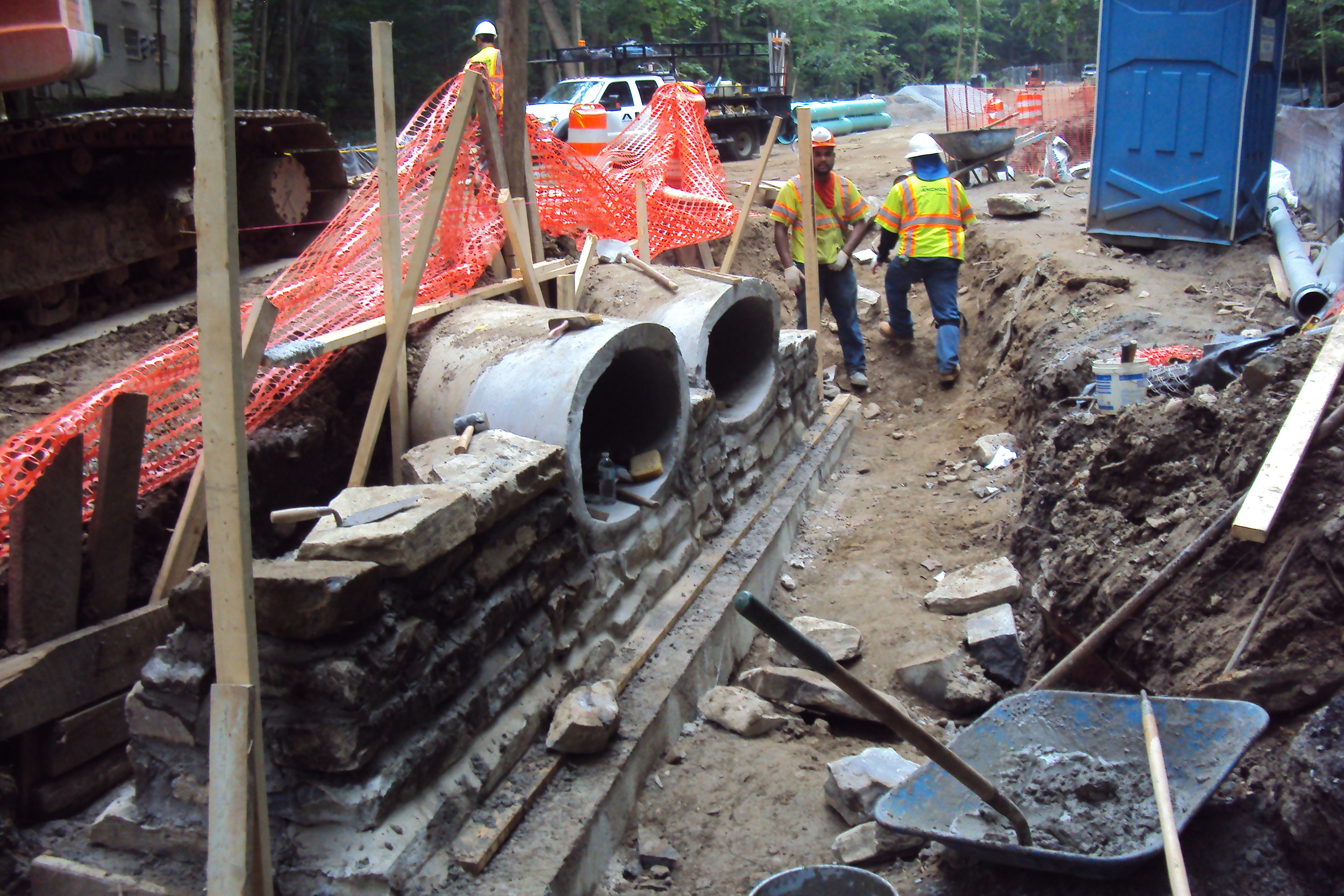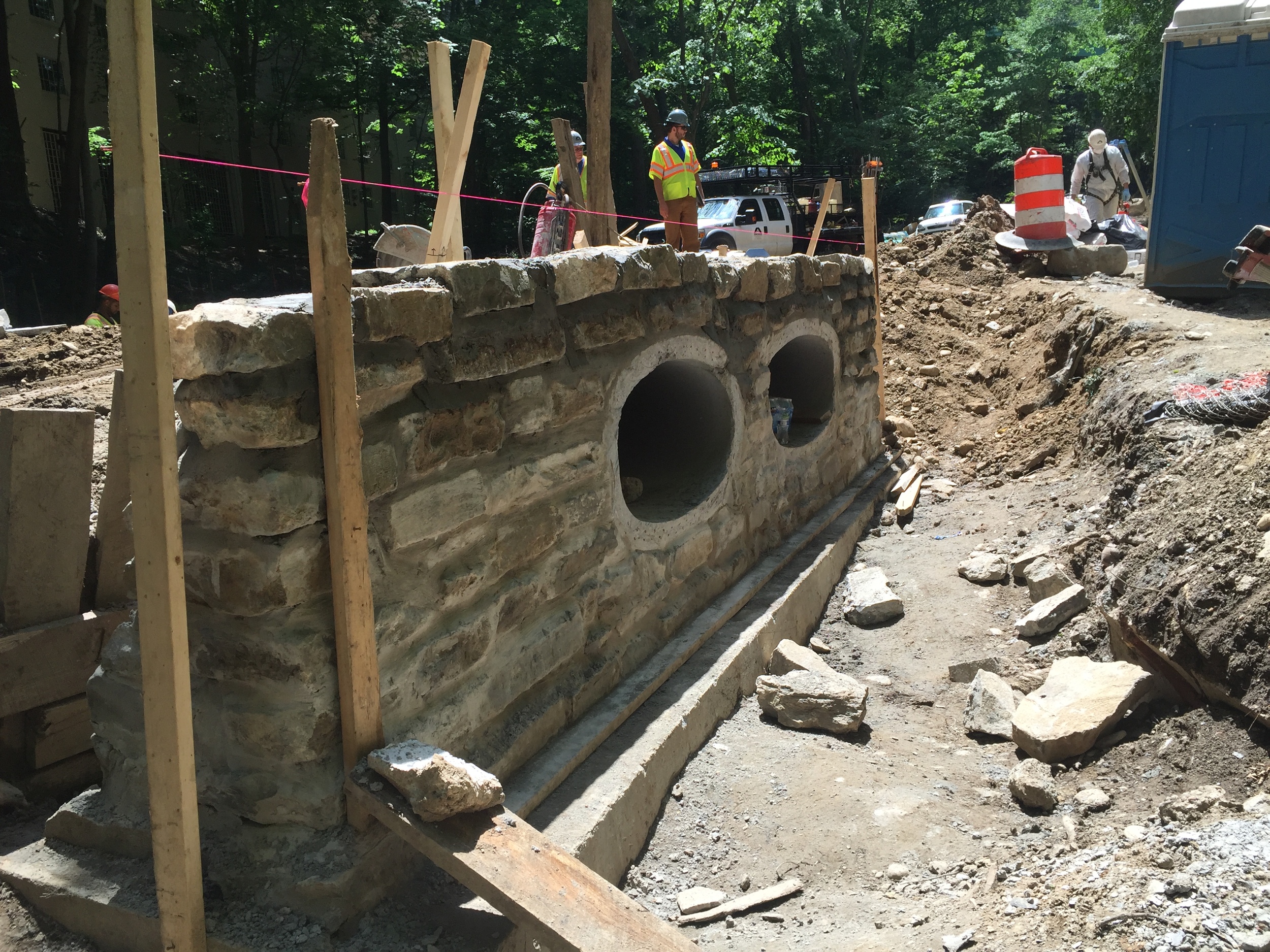 Once the pipe and the outfall headwall were in place, the crew installed the flood control structure. Note that all headwall stone was salvaged from original collapsed walls along Klingle Road.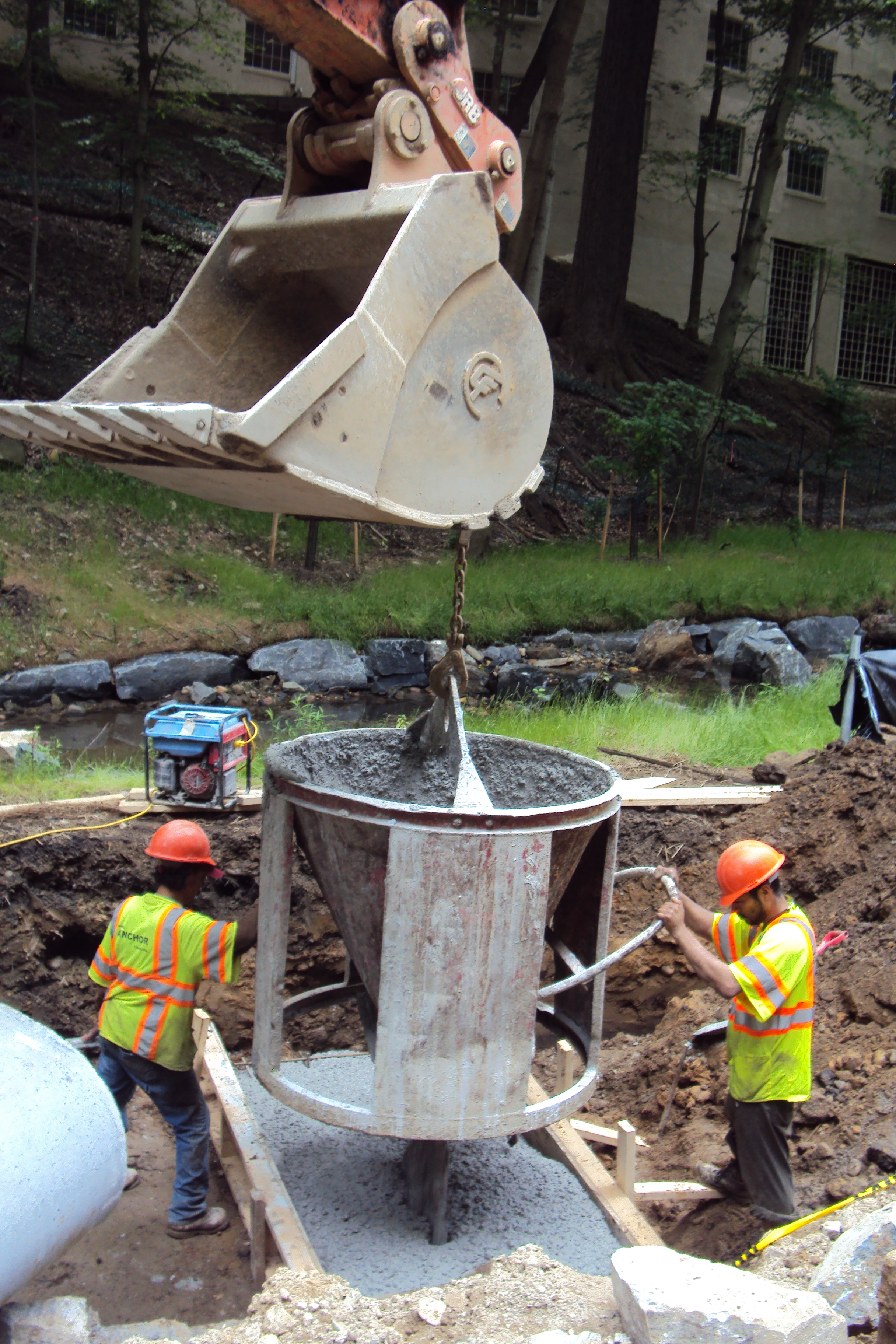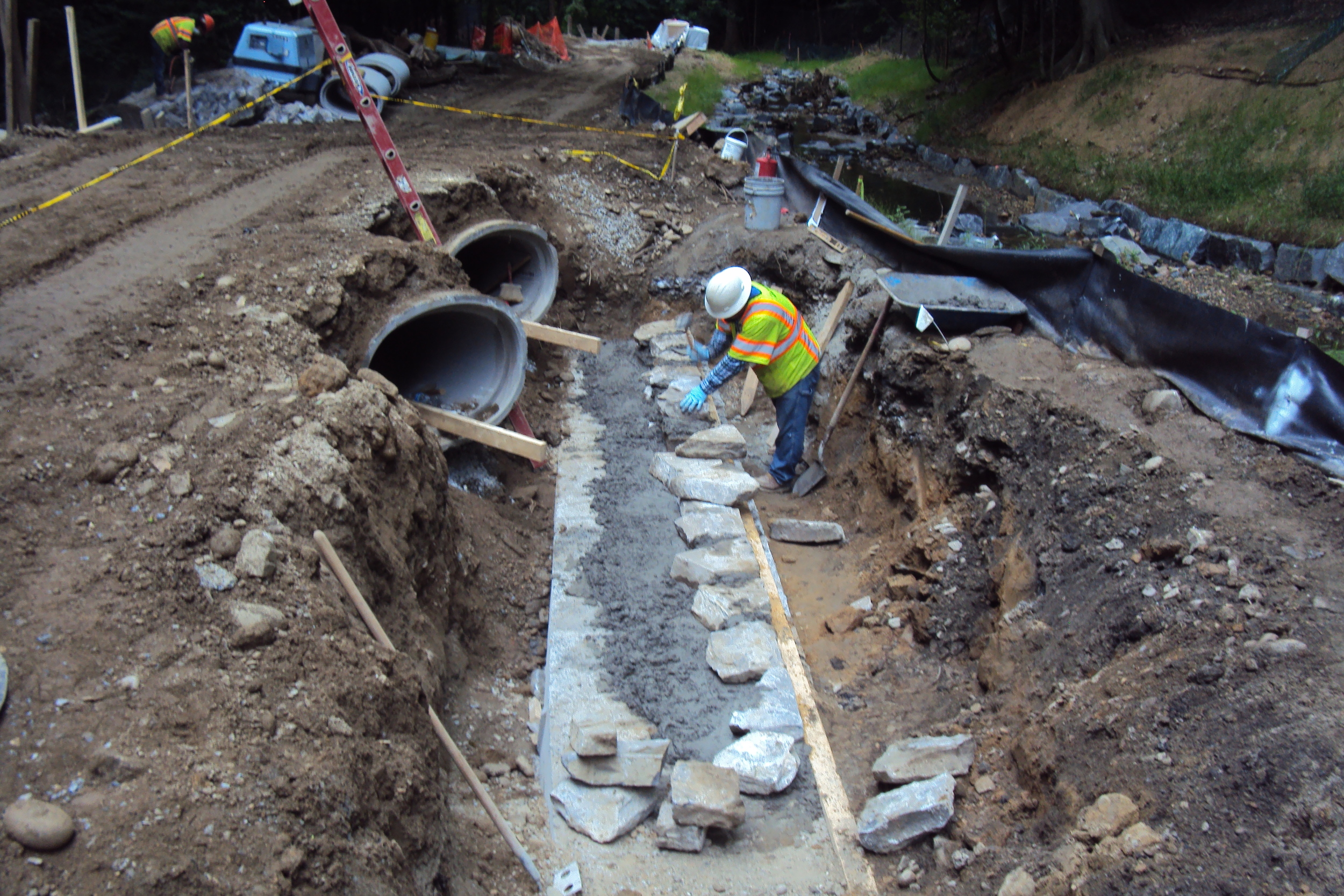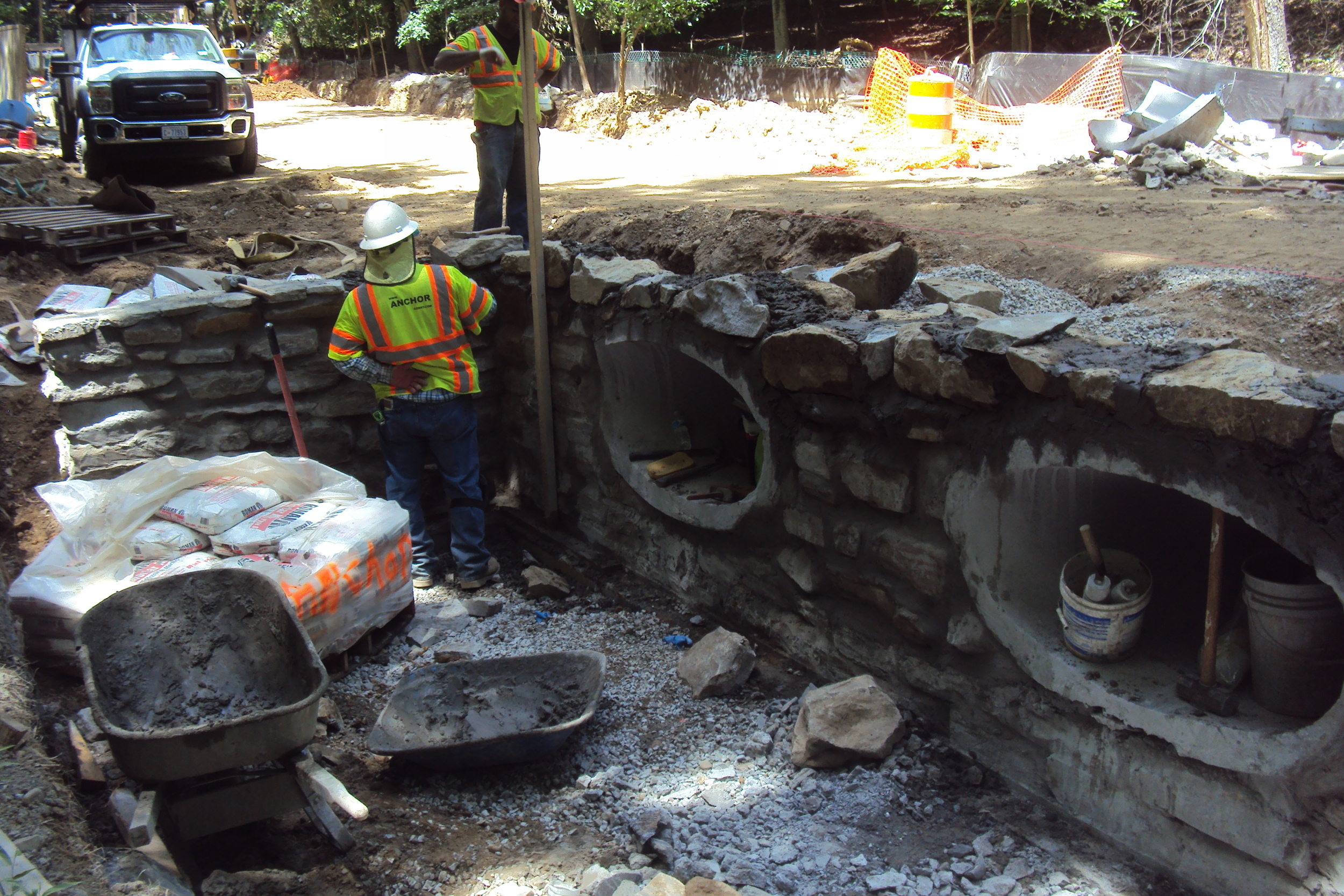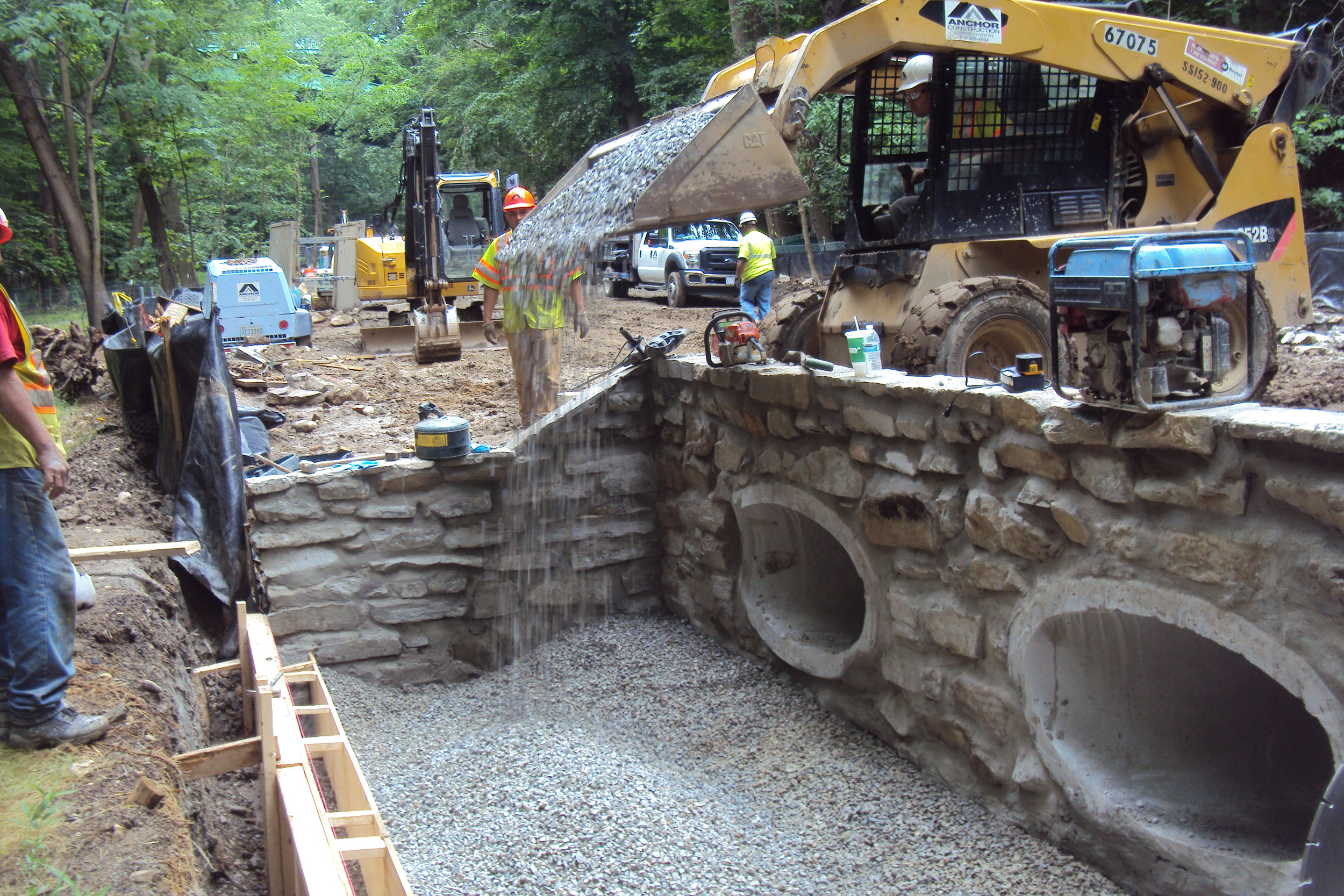 The contractor also started work on a 210-foot long retaining wall on the eastern end of the trail. The new wall replaces an existing stone wall that collapsed into the creek long ago. Construction on this wall will continue for the next several weeks.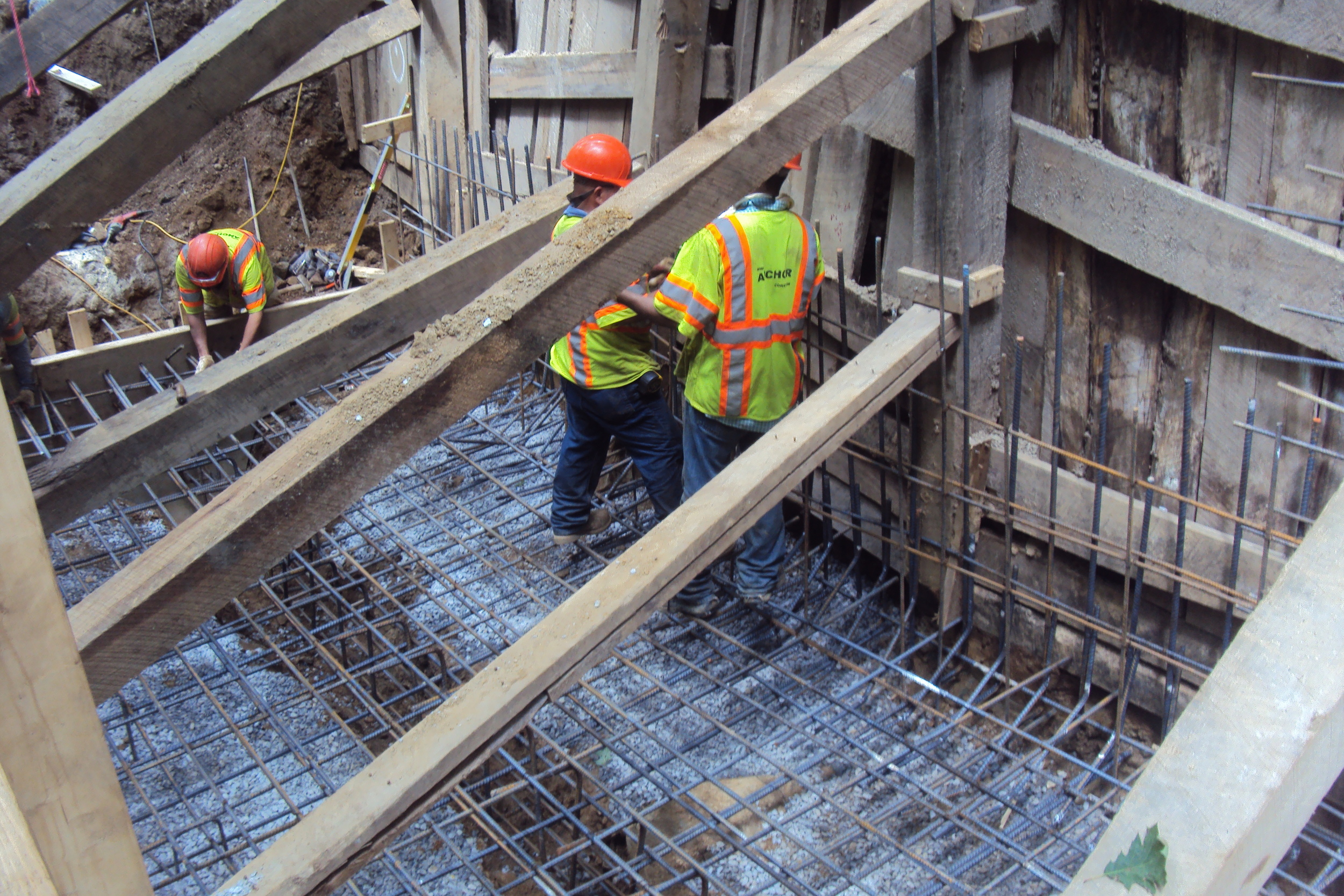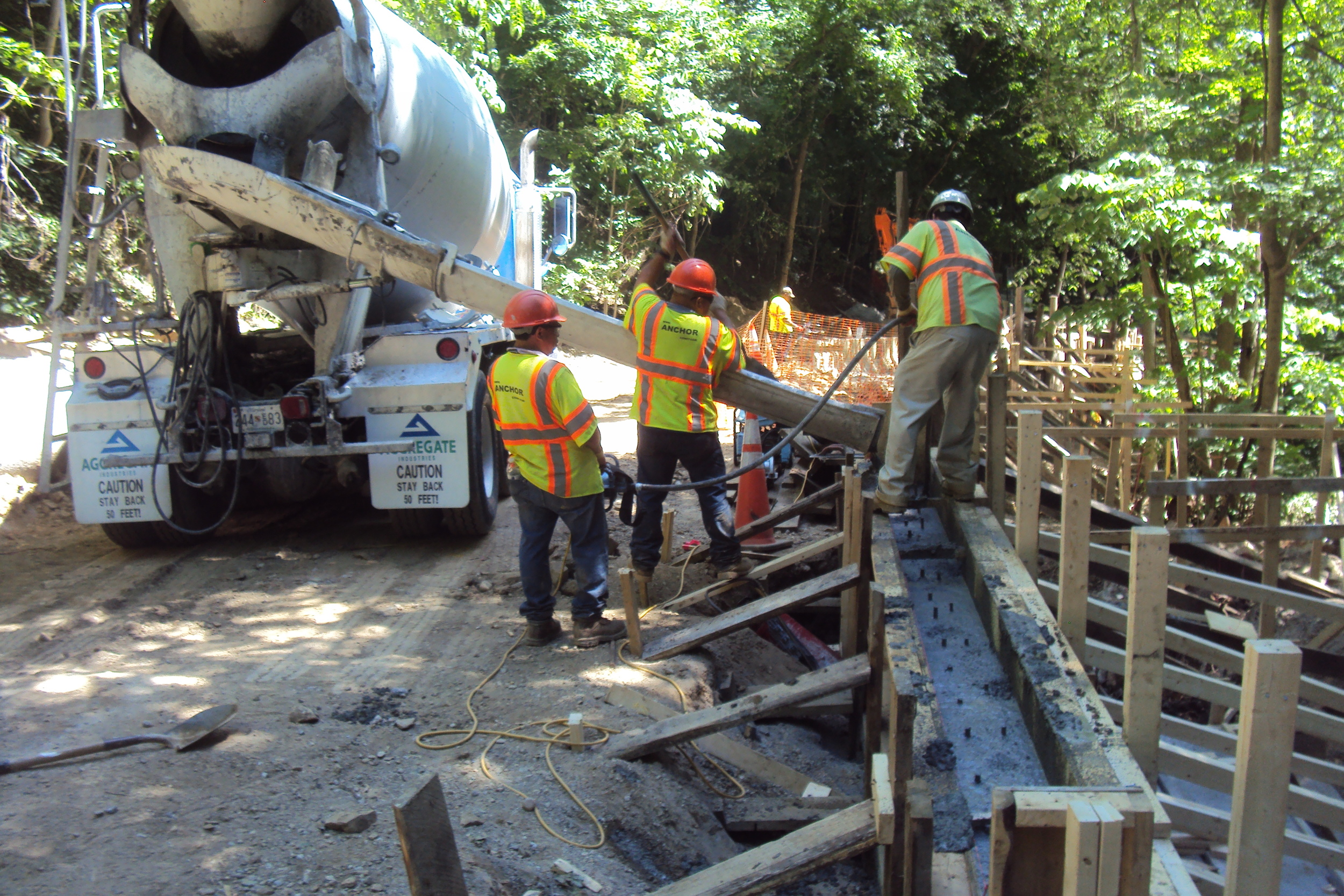 Utility work continues throughout the project. The KVT contractor recently replaced a 100+ year old segment of sanitary sewer pipe along the future trail on behalf of DC Water. Washington Gas also continued gas main replacement along the project footprint, most recently working on the final replacement segment from Klingle Road to Porter Street. Click through the slideshow below for the photos.